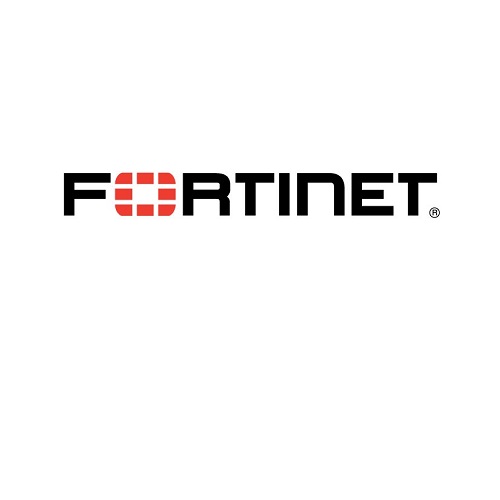 Fortinet recognised by analyst firm for second time; Provides MSSP channel partners with unparalleled service delivery platform

Jon McGettigan, Senior Director Australia, NZ & South Pacific Islands
"We have identified MSSP as a key market segment for Fortinet in ANZ. Frost & Sullivan predicts that the MSSP market in ANZ is expected to continue on a healthy growth trajectory with the CAGR forecasted to hit 12.2% in the next five years. We expect to increase our market share in this exciting sector. In fact, the majority of our revenue in NZ came from MSSPs. Our goal in 2016 is to increase our Australian numbers to match our New Zealand success."
"We attribute this performance to the effort our channel partners have made and the focus that our own in-house sales and technical support team have provided on both sides of the Tasman. Plus our broad portfolio of security-focused technology that can easily create additional revenue streams to grow the MSSP's business. We want to be the security partner of MSSPs as this business will dominate the market place in a world with an increasingly complex threat landscape."
Frank Dickson, research director at Frost & Sullivan
"Fortinet's FortiGate platform has achieved a leadership position in supporting MSSPs due to its strong overall performance in the market. Fortinet has identified the unique needs of this channel and has precisely executed to address its needs. Frost & Sullivan is proud to bestow the Market Leadership Award to Fortinet and its FortiGate platform for a second time."
News Summary:
Fortinet has announced that it has received the Market Leadership Award for the Managed Security Service Provider (MSSP) Firewall Market from industry research firm Frost & Sullivan. The firm's ongoing analysis of MSSPs reveals five key market forces driving the need for these services:
The increasing complexity and focused targeting of attacks boosts demand for organisations to pursue a managed security service provide relationship.
Evolving compliance requirements for organisations drive the need for managed security service providers in North America.
The shortage of in-house and deep security expertise and talent drives demand for organisations to partner with a MSSP.
The increasing complexity of network security point products is difficult to manage for businesses with small security teams.
Intensifying focus on the core functions of the organisation drives cloud service adoption and subscribing to MSSPs.
Fortinet's FortiGate Leads MSSP Market
In the report by Frost & Sullivan, the firm notes that Fortinet has achieved a dominant position with MSSPs with its FortiGate line of high-performance enterprise firewalls. The firm recently ranked over 100 network security platforms, with the FortiGate line scoring the highest possible ranking among North American MSSPs.
The design of the management platform is one of the core reasons that the FortiGate product line experiences high adoption by MSSPs. All FortiGate firewall-based platforms run on the most widely deployed security operating system in the industry today, FortiOS and are optimised for internal segmentation, perimeter, data centre and cloud deployments. Additionally, the single pane-of-glass management reduces the investment training and support efforts for MSSPs and lowers the soft costs associated with managing multiple devices, enabling MSSPs to be more profitable. Free training is also provided for MSSP personnel to reduce the upfront cost burden to support Fortinet security tools.
The rich feature sets of Fortinet's FortiGate product makes it well suited for the true needs of MSSPs. In addition to the stateful firewall functionality, the FortiGate platform provides other security services including intrusion prevention, antimalware, Web filtering, and advanced threat protection. Part of Fortinet's principal strategy is to enhance the profitability of its MSSP partners through tools, such as monthly billing and return-on-investment models, helping to assure MSSPs' ability to be profitable in leveraging Fortinet platforms in support of their managed security services customers.
The accolades from Frost & Sullivan can be found at: http://www.fortinet.com/aboutus/fortinet_advantages/awards.html
Supporting Quotes
"Managed Security Service Providers (MSSPs) are increasingly becoming the cybersecurity vanguard for enterprises of all sizes, helping to identify and mitigate attacks before they happen. Fortinet is the security platform leader for MSSPs, helping them scale from Internet of Things to the cloud with a security fabric that provides unbeatable performance, ease of management, and unique expert support. This recognition by Frost & Sullivan further validates and supports Fortinet's commitment to provide best-in-class enterprise cybersecurity solutions to MSSP channel partners."
– Stephan Tallent, CISSP, senior director of Managed Security Service Providers at Fortinet
"The breadth of security services available on the FortiGate platform from intrusion prevention and Web filtering to advanced threat protection, arms us with comprehensive selling opportunities to meet the evolving requirements of our customers. Fortinet is a trusted partner that works closely with us to ensure that we have the right technology, tools, and systems in place to deliver end-to-end security solutions to our customers."
– Rich Tear, CEO, CSCI, Inc.
About Fortinet
Fortinet protects the most valuable assets of some of the largest enterprise, service provider and government organisations across the globe. The company's fast, secure and global cyber security solutions provide broad, high-performance protection against dynamic security threats while simplifying the IT infrastructure. They are strengthened by the industry's highest level of threat research, intelligence and analytics. Unlike pure-play network security providers, Fortinet can solve organisations' most important security challenges, whether in networked, application or mobile environments – be it virtualised/cloud or physical. More than 210,000 customers worldwide, including some of the largest and most complex organizations, trust Fortinet to protect their brands. Learn more at http://www.fortinet.com, the Fortinet Blog or FortiGuard Labs.