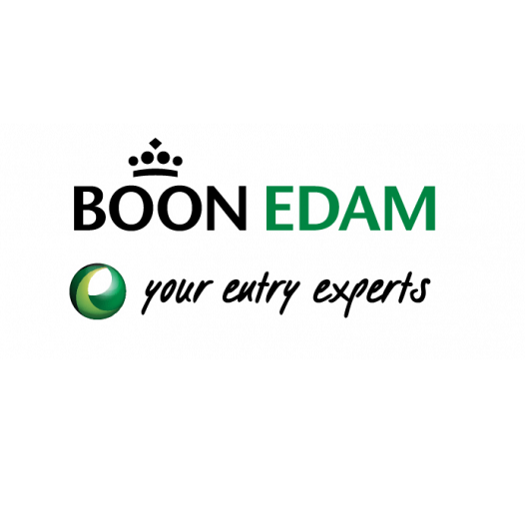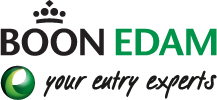 Global architectural revolving door and entrance security specialist Boon Edam has appointed Mr Jason Gauci as its new National Service and Installation Manager, to strengthen its installation and maintenance team and enhance its OEM service offering in Australia.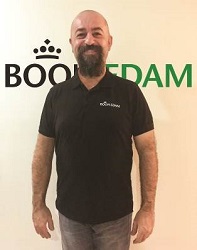 Mr Gauci has worked in the revolving door and security access industry for almost 20 years, and has worked with Boon Edam products for the last 15 years, giving him an extensive knowledge of the full security suite, including revolving doors, security doors and portals, speed gates, tripod turnstiles, access gates and full height turnstiles. His product knowledge and industry expertise has made him a valuable member of the Australian team.
Operating in 27 countries, Boon Edam is a global supplier to some of the world's biggest companies and multinational groups, as well as public and private agencies. Boon Edam's global clients include dozens of fortune 500 companies.
"The Boon Edam brand is known globally for quality and reliability and I'm looking forward to contributing to maintaining Boon Edam's reputation as a national leader in revolving doors and security access technologies here in Australia," said Mr Gauci.
"Boon Edam is a dedicated and customer focused company, and that 'family environment' is something I'd like to continue to develop in our service and installation team," he said.
"It's really rewarding to be given this new role and new responsibility within the company. I'd like to pass on my product knowledge when training new technicians, so that they're thoroughly familiar with the intricacies of each product. I also have some process improvement strategies to streamline the installation and servicing process, as well as plans for continuous self-improvement as I further develop in the new role."
Managing Director of Boon Edam Australia, Mr Michael Fisher says the appointment is a further step in expanding Boon Edam's service offering nation-wide.
"Jason is ideally suited to this role. His expertise and knowledge of Boon Edam products is first class, and he develops positive and lasting relationships with our valued customers, which reflects Boon Edam's strong customer-focused values," said Mr Fisher.
Mr Gauci will report directly to National Technical Manager, Mr John Powell, who is responsible for overseeing all service and maintenance operations nation-wide.
Boon Edam Service
Boon Edam visits, audits and reports on the condition of any revolving door or security door, without fee, to help companies remain compliant with the Australian Standard AS: 5007.
This comprehensive process, based on our 140 years of experience, includes not only the standard checks, but also a deeper, preventative maintenance understanding, including potential trouble spots that could become far more costly and troublesome over time, including inspections of:
Complete drive train systems
Slip rings and electronic signaling devices
Shaft-mounted, motor and electromechanical locks
Collapsible door wings, closers and locks
Electronic smart devices and control systems
Active and passive safety sensors
Laser calibration and mapping
Door wing brushes
Door activation devices
HVAC/green building issues
One of Boon Edam's key focuses is creating and maintaining future-proof facility management solutions that meet the diverse requirements of sustainability, security, and service while also being aesthetically outstanding. All Boon Edam work is covered by its industry-leading warranty.
About Royal Boon Edam
With work environments becoming increasingly global and dynamic, smart, safe entry has become the centre of activity in and around many buildings. Royal Boon Edam is a global market leader in reliable entry solutions. Headquartered in the Netherlands, with 140 years of experience in engineering quality, we have gained extensive expertise in managing the transit of people through office buildings, healthcare facilities, hotels and many other types of buildings. We are focussed on providing an optimal, sustainable experience for our clients and their clients. By working together with you, our client, we help determine the exact requirements for the entry point in and around your building.
Boon Edam's permanent Australasian team is this year relocating to an expanded national headquarters with greater design and maintenance resources and expertise, directly linked with Boon Edam operations globally, including those handling major projects in Asia, America, Africa and Europe.
Please take a look at our range of revolving doors, security doors & portals, speed gates, tripod turnstiles, access gates and full height turnstiles to ensure the safety and security of your entry and perimeter.
You can find more news about Boon Edam on www.boonedam.com.au/news