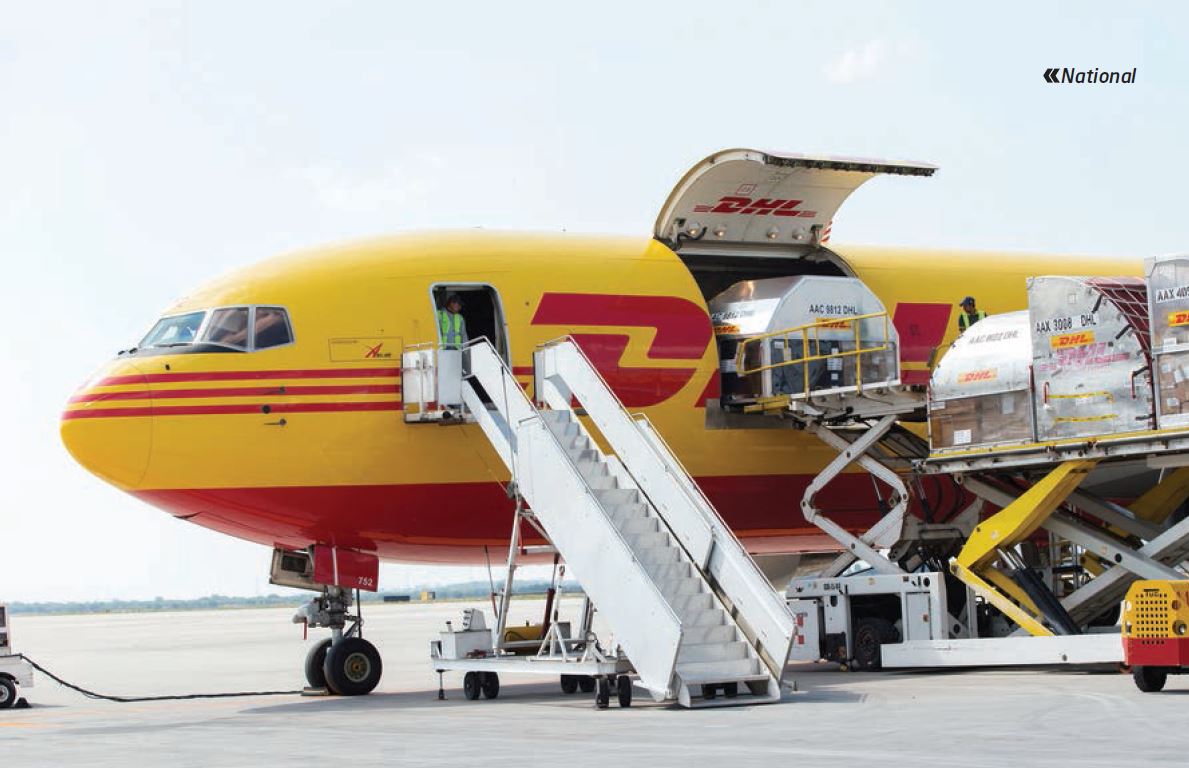 Ensuring the safe delivery of more than 308 million packages globally each year is no small task. The DHL Express network spans over 220 countries and territories worldwide, and over 500 airports. With more than 250 dedicated aircraft, 38,600 vehicles and approximately 34,000 service points, the need for systematic, robust and proactive security systems is clear.
We live in a global society where the internet has opened up markets like never before. Consumers expect the products they purchase online will be received swiftly and securely. Businesses rely on the rapid delivery of products and supplies which in turn drives their revenue.
The vast majority simply want fast access to good-quality, well-priced products. However, we have to be realistic that a small minority is looking to take advantage of a network that provides reliable international trade services to 2.6 million customers. Preventing breaches and pre-empting threats is where the global security team focuses our protocols and efforts.
Adhering to the time-sensitive demands of global business that prides itself on speed and reliability is paramount. But we are very conscious that as aircraft operators and ground transport providers, stringent aviation and air cargo security requirements must be imbedded into our processes and procedures.
Securing people, facilities and freight
Complying with international and national aviation and air cargo security regulatory requirements is essential for DHL Express.
We operate fully automated tracking and tracing systems to provide a complete audit trail of all shipments, wherever they may be in the world. This is a key feature our customers rely on to determine when they will receive a parcel, however it also provides security data we can continuously monitor.
Strict security protocols and procedures ensure our people, facilities and freight are protected – with risk management measures and threat assessments constantly implemented. Our approach to security is proactive, aimed at preventing incidents before they occur.
We have a large team of dedicated security professionals worldwide, led by respective Regional Heads of Security who provide expert advice and guidance on all matters relating to security. A significant portion of our team has come from a law enforcement background, such as my background in the Royal Hong Kong Police Force. This provides a better understanding of what is required from government authorities and how these can be applied to a commercial setting.
Securing the Supply Chain
Accurately defined and effectively implemented security measures are demanded by our customers – and paramount to our management. Providing a secure supply chain for shipments carried on our network is at our core. Achieving best in class standards of service, to ensure outstanding customer satisfaction ensures DHL Express maintains a competitive advantage.
DHL Express promotes a global approach to membership of TAPA (Transported Asset Protection Association). Currently we have 265 key facilities certified globally – including nine in Australia and three in New Zealand. This makes us the global market leader in this regard. TAPA outlines a standard of security requirements that must be met. Customers know that if a site is TAPA certified it contains a high standard of security. By striving for independent certifications of this nature, we bring additional credibility to our security offering.
Having the right tools are essential and our Global Security Incident Database (SID) allows us to monitor and manage all security incidents. We can track potential security breaches globally, and alert international colleagues to suspicious behaviour or occurrences. The network is our greatest strength, so we rely on it to protect our operations… Click HERE to find out more about this article