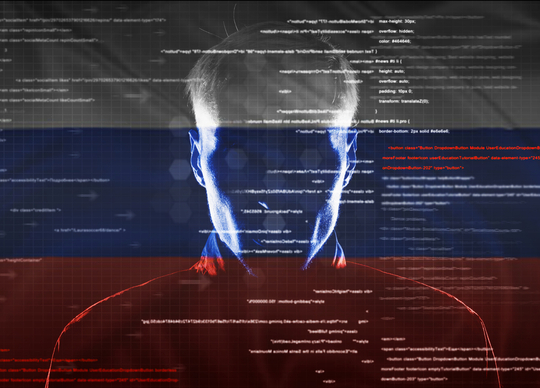 By Staff Writer.
Cybersecurity firm Group-IB intends to split the company into two, maintaining a presence in its Russian home market while operating a separate international business based in Singapore. The move follows concerns that Group-IB was using Singapore as a front for what was still largely a Russia-based business.
Group-IB moved its global headquarters to Singapore in 2019, ostensibly because the company was generating the bulk of its revenues outside Russia. There was also speculation that the Group-IB's founder and CEO, Ilya Sachkov, wanted to put some distance between the business and the Russian Government.
Following Russia's invasion of Ukraine earlier this year, multiple Governments, including the Singaporean Government, announced sanctions against Russia and Russian companies that preclude western organisations from doing business with them. That is forcing some Russian enterprises to get inventive.
In May, Group-IB's Singapore office released its annual ransomware activity report. Subsequent investigations revealed that the report was created by the Russian arm of Group-IB but distributed via its Singapore office. The tactic circumvented any relevant sanctions and was a potentially misleading lead generation campaign.
Facing significant reputational and brand damage, Group-IB says it has since completed the first in a series of steps to separate the Russian business from the Singapore-based company.
"Group-IB has just transferred its activities in Russia to a new entity under local management," said a Group-IB spokesperson on Wednesday.
The company's global headquarters, registered under the legal name Group-IB Global Private Ltd in Singapore, will now oversee the threat intelligence and research business covering Asia-Pacific, the Middle East and Africa, Europe, and the Americas. Regional HQs in Dubai and Amsterdam will also come under Singapore's oversight.
"Russia and CIS business from now on will evolve independently," said the spokesperson, adding that the two businesses' financial flows are also now separated from each other, including their costs and revenues. "No revenues generated in any of Group-IB Global Private Ltd.'s subsidiaries are used to fund any activities in Russia," the spokesperson confirmed.
Within six months, entirely different stakeholders will own Group-IB's global assets and the Russian/CIS assets.
Ilya Sachkov was arrested by Russian authorities on treason charges last year and remains in prison. While Group-IB enjoys a high international profile for its cybersecurity work, it has also embedded itself with the Russian Government and its security establishment for years, including processing secret data for the FSB, Russia's top security agency.
Until the split, some Group-IB investors maintained strong ties to the Kremlin, including the Russian President's office. In October 2021, Ukraine's President Volodymyr Zelenskyy announced sanctions, including asset freezes against Group-IB, accusing them of cyberattacks in Ukraine.
More recently, in April, Italy's National Cybersecurity Agency banned Group-IB (along with Kaspersky Labs and Positive Technologies) from doing business with the Italian Government, citing Russia's invasion of Ukraine and Italy's need to safeguard its national security. Italy's ban also precluded doing business with Russian cybersecurity companies via offices located outside Russia.
New Group-IB Global CEO Dmitry Volkov says the split will allow Group-IB to grow in different markets and accelerate business development. The Singapore HQ has a global talent relocation program underway, and the regional HQs are also hiring locally.
"Group-IB at its core has always pursued the mission of fighting cybercrime globally," he says. "Amidst the world and market uncertainty, we have decided to implement these changes to continue to follow this mission, independent of external circumstances."