BY: Nicolas Verbeeck, Conference Director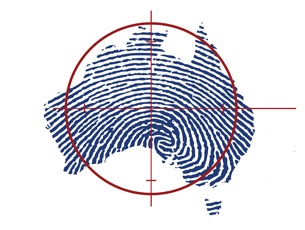 Cyber security is an item on the board agenda at many companies, and this issue is not going to disappear as more and more devices are connected to the internet. Companies spent $71 billion globally in 2014 on IT security and it is predicted to increase to $170 billion by 2020. Australian businesses have been quick to embrace information technology to improve efficiency, improve the quality of service and gain access to new markets.
These developments have also created new opportunities for criminals who seek to access our personal and corporate secrets, steal our resources and intimidate Internet dependent businesses. The sophistication of our modern community is a source of vulnerability in itself. We are highly dependent on computer and information technology to drive critical industries such as aviation; electricity and water supply; banking and finance; and telecommunications networks. This dependency on information technology makes us potentially vulnerable to cyber-attacks that may disrupt the information that increasingly lubricates our economy and system of government.
Security professionals are searching for new strategies to build trust in the resilience and security of the nation's digital infrastructure, so that businesses and consumers can interact online and transact digital services with confidence. The Australian Government cybersecurity review that is likely to be released next month is expected to focus on three broad areas: the analysis of needed workforce cyber skills, strategies to share information between the public and private sector and the need for a cybersecurity culture. Finding the right protection strategy is one thing, but implementing this is a challenge that many security professionals are facing.
At the 2nd annual SECUREaustralia 2016 conference you will have the opportunity to hear how Australia's foremost cyber experts Andre Bertrand, Head of IT Risk and Security, SEEK, Paul Burrow, Head of Customer eTrust and Change, The Information Security Office, ANZ, Saso Virag, Security Architect, NEC Australia and many more are implementing proactive strategies to protect their companies from cyber threats.
All organisations across Australia need to be prepared for security breaches. This is a not-to-be-missed opportunity to meet business continuity, security and organisational resilience managers and a high level group of representatives from government organisations, police and international experts to share experiences, and strategies in a closed door event.
For more details on this event please download the agenda here.