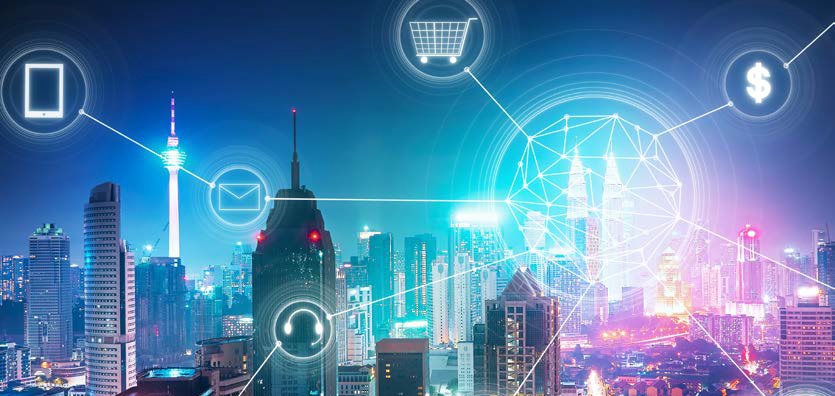 Not everything is moving to the cloud. In fact, the very technology developed for the cloud's massive data centers is now being used to bring web-scale networking and automation to enterprise data centers.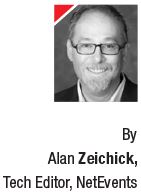 Web- scale networking refers to the state-of-the-art technology that is continually being developed by giants like Amazon, Google and Microsoft to create cloud-delivered services that can deliver extremely complex, customized information to thousands or millions – or hundreds of millions – of users, simultaneously, in a fraction of a second, 24×7. Web-scale network architecture is thought to be beyond the means of most of the world's enterprise IT teams, except that innovative tech companies are bringing this web-scale technology within closer reach.
You might think, from all the hype, that the entire future of computing now lies in the cloud, and yet there remains a massive installed base of enterprise data centers. To call those beasts "lumbering dinosaurs" would be unjust: after all, today's birds evolved from dinosaurs. At this year's NetEvents Global Press & Analyst Summit in San Jose, California, I met a man who also claims that his company can build enterprise data centers that really do fly.
When NetEvents' interviewer Manek Dubash asked JR Rivers, CTO and Co-Founder of Cumulus Networks, to introduce his company, the answer was surprisingly modest and jargon-free: "Cumulus Networks helps people who have the dubious honor of building their own physical infrastructure. We help them build the networks that make that infrastructure run efficiently, effectively, and serve their business needs."
The Cumulus website has a somewhat bolder statement: "Cumulus Networks is leading the transformation of bringing web-scale networking to enterprise cloud. As the only systems solution that fully unlocks the vertical network stacks of the modern data center, Cumulus Linux allows companies of all sizes to affordably build and efficiently operate their networks just like the world's largest data centers."
Rivers pointed out that in the past any sizeable new company would build a data center and take on IT staff, but now they have the option of SaaS and the cloud. So the fundamental question now, he says, is actually whether or not to build a data center: "It's becoming a very conscious decision, as opposed to an assumption that you're going to build a data center… That is the single largest trend that is occurring in the data center space today. It's not about containers. It's not about virtualizations. It's not about storage. It's build, or build not."…Click here to read full article.