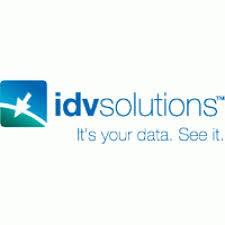 IDV Solutions has launched an extension with the Sigma Group's ActivistMap.com that will help command centers act faster when political violence or acts of terrorism threaten employees, the supply chain or operations.
The ActivistMap.com integration into the leading command center software platform, Visual Command Center, will provide GSOCs with global incident monitoring for protest and terrorist activities including anarchist actions, radical animal and environmental groups, union strikes, as well as anti-capitalism and anti-government activities.
The information is verified by experts and includes exclusive bulletins from ActivistMap.com's live intelligence network that provides actionable and predictable information.  Activistmap.com works serves certain private sector corporations and a variety of law enforcement agencies and fusion centers.
IDV Solutions and ActivistMap.com will host a webinar to talk about the trends in civil unrest and how organizations can maintain business continuity when faced with disruptions. The webinar will be held at 2 p.m. EST on Wednesday, Jan. 27 and registration is available online now by clicking here.
"As the threat from political violence and civil unrest increases at home and abroad, it is increasingly important to monitor for these risks that have the potential to have a huge impact on nearby operations," said Ian Clemens, CTO and co-founder, IDV Solutions. "This new extension is part of our continued effort to find the best data sources available and bring them into our comprehensive platform for situational awareness and risk response."
"ActivistMap.com monitors trends and threats to businesses and governments globally. With civil disobedience, protests, strikes, suspicious activity and other violence happening around the globe, it is critical to have the most up-to-date information that may impact customers," said Steven Stanley, CEO and co-founder of The Sigma Group/ActivistMap.com. "We are proud to be a part of the new extension to IDV Solutions' comprehensive platform."
Visual Command Center brings together information and capabilities from disparate external and internal sources, to provide a real-time, common operating picture of a company's assets, personnel and operations in relation to potential threats to those assets. When a risk is detected near an asset or employee location, Visual Command Center automatically generates an alert and provides tools to assess whether the risk is a threat and take immediate action to mitigate the impact of the threat.
Some of the world's largest private and public organizations use Visual Command Center for corporate security, crisis response, event security, traveler and executive protection, supply chain risk management, field services risk management and more.
To request more information and to learn how Visual Command Center can support your organization, click here.
About IDV Solutions, LLC
IDV Solutions, LLC empowers organizations take command of risk by delivering command center software that is used to protect assets, ensure continuity of operations and optimize performance. Its Visual Command Center software is an enterprise platform for risk awareness and response used in organizational functions such as business continuity, security, supply chain and operations to mitigate or eliminate the impact of risk. By helping organizations in the Global 2000 and government transform their command centers, they are able to excel at managing operational risk. For more information, please visit http://www.idvsolutions.com.
About ActivistMap.com
Activistmap.com is an actionable global incident monitoring resource. We focus on activities involving protests, terrorism, anarchist actions, radical animal and environmental groups, union strikes as well as anti-government and anti-capitalist actions. Activistmap.com utilizes international human resources who provide live information to our team of well experienced threat assessment analysts. Our team provide accurate, real time, sector specific information to assist you with your threat analysis. Activistmap.com provides a dynamic RSS Data Feed, daily email alerts and customized consulting and analysis. At Activistmap.com, we take our role seriously in helping you to protect your personnel and assets including supply chains, production facilities, retail outlets and administrative offices. Our clientele includes Fortune 500 corporations and our partners are local, state, federal and international law enforcement agencies.