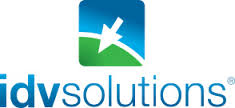 IDV Solutions, LLC, has launched the latest release of its Enterprise Risk Visualization (ERV) software, Visual Command Center® 4.0.
The new version brings enhanced weather radar data, new alert actions, an updated tablet interface, and other capabilities that will empower organizations to protect people and assets, ensure continuity of operations and optimize performance.
"As organizations continue to face an increase in global risks, Visual Command Center 4.0 does even more to empower them to effectively and efficiently respond to risk," said George Siegle, Director of Product Management, IDV Solutions. "This new release brings refinements to operational workflows, additional capabilities for connecting to data sources, and behind-the-scenes enhancements."
Visual Command Center provides a real-time, common operating picture of a company's assets, personnel and operations in relation to potential threats to those assets. It unites information on global sources of risk, like weather, terrorism, and natural disasters, with data from an organization's internal data stores and physical security systems on an interactive map and timeline. When a risk is detected near an asset or employee location, Visual Command Center automatically generates an alert and provides tools to assess whether the risk is a threat and take immediate action to mitigate the impact of the threat.
Some of the world's largest private and public organizations use Visual Command Center for corporate security, crisis response, event security, traveler and VIP protection, public safety, supply chain risk management, field services risk management and more.
The platform's updated tablet interface, Tablet AlertViewer, supports on-the-go command center staff and security/risk executives as they respond to alerts from wherever they are working. Other Visual Command Center 4.0 changes include the new storm chaser-quality radar, new actions related to risk alerts that allow operators to eliminate excess noise, and behind-the-scenes changes.
To request more information and to learn how Visual Command Center can support your organization, click here.
About IDV Solutions, LLC
IDV Solutions, LLC helps organizations take command of risk by delivering Enterprise Risk Visualization capabilities through software and services that enable organizations to protect their assets, ensure continuity of operations and optimize performance. Its Visual Command Center software is used in organizational functions such as security, field services, supply chain, and operations. By repeatedly solving key problems for customers in the Global 2000 and government, IDV and its products have earned a reputation for delivering immediate value and building risk resilient organizations. For more information, please visit http://www.idvsolutions.com.