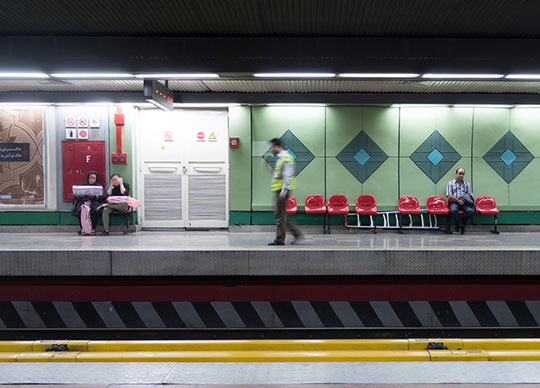 Check Point Research (CPR) has attributed the recent cyber-attacks on Iran's train system to a group called Indra that self-identifies as opposition. Under the radar since 2019, Indra has been confirmed by CPR to be responsible for multiple cyber-attacks carried out against companies in Syria. Two of the victims, Katerji Group and Arfada Petroleum, are on the US sanctions list.
On July 9th 2021, local news outlets began reporting on a cyberattack targeting the Iranian train system, with hackers defacing display screens in train stations by asking passengers to call '64411', the phone number of Iranian Supreme Leader Khamenei's office. Train services were disrupted and just a day later, hackers took down the website of Iran's transport ministry. According to news outlets, the ministry's portal and sub-portal sites went down after the attack targeted computers at the Ministry of Roads and Urban Development.
CPR analysed artifacts left by the cyber-attack on Iran's train system, learning that the attack tools were technically and tactically similar to those used in malicious activity against multiple companies in Syria.
Complicated Recovery Process
Indra's tools destroyed data without direct means to recover it. To carry out its cyber-attacks, Indra ran what's known as a "wiper", malware designed to wipe the entire data system of critical infrastructure, making the recovery process complicated, locking users out of machines, changing passwords and replacing wallpapers to custom messages crafted by attackers.
Concern over Replication
CPR is concerned about the damage and disruption a single entity or group, such as Indra, can cause to critical infrastructure around the globe, as Indra's methods managed to infiltrate several sensitive and critical networks in Iran and Syria, potentially harming human life.
We now live in an age where critical infrastructure in any corner of the world can easily be disrupted. If it can happen in Tehran, it can happen in Toronto, Tokyo, or San Francisco. What's most alarming to us is that a single group infiltrated and caused massive damage to critical infrastructure, potentially harming human life.
Governments around the world should take the recent cyber-attack on Iran's train system as an example of how disruption can be created by hackers, not by penetrating entire strategic infrastructures, but by simply creating damage on screens or another visual focal point. This case in Iran is just one example and can happen in any other country in the world.