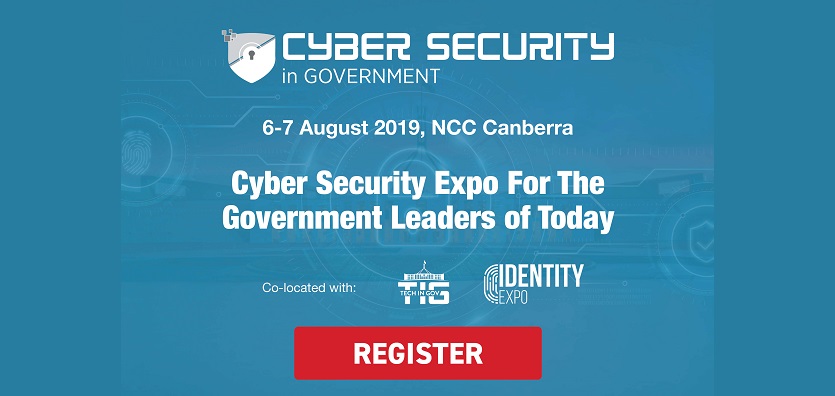 The annual Cyber Security in Government show co-located with Tech in Gov and Identity Expo, will bridge the latest industry insights, knowledge and innovations tailored specifically to government. The three shows combined will bring together over 2000 attendees and more than 120 exhibitors. Making it the ideal location to learn, network and find solutions.
Cyber Security in Government is a specialist, strategic-level conference that brings together the sharpest minds in cyber security from across the country. Attend to learn about the latest technologies and strategies for managing cyber risk. This year's event will cover topics on army cyber capability, the Australian cyber security landscape nationally and globally, as well as innovations within the industry.
Join us at Cyber Security in Government to be held at the National Convention Centre in Canberra on 6-7 August.
SPEAKER HIGHLIGHTS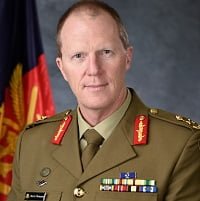 Major General Marcus Thompson AM, Head Information Warfare, Department of Defence
Speaking on: The Australian Defence Force's approach to cyber space operations
About the speaker:
Major General Thompson has held the appointment of the Deputy Chief Information Warfare for the Australian Defence Force since July 2017. Before this appointment he served in a variety of command, regimental and Special Operations appointments, including a secondment to the Department of the Prime Minister and Cabinet as the Senior Advisor Defence Policy and Operations.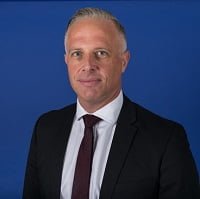 Tobias Feakin, Ambassador for Cyber Affairs, Department of Foreign Affairs & Trade
Speaking on: The 2019 International Cyber Engagement Strategy Progress Report
About the speaker:
Dr Tobias Feakin is Australia's inaugural Ambassador for Cyber Affairs. He leads Australia's
Whole of Government international engagement to advance and protect Australia's national security, foreign policy, economic and trade, and development interests in the internet and in cyberspace.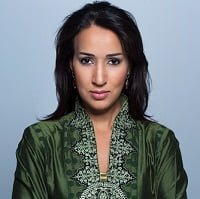 Manal al-Sharif, Forbes Top 50 Women in Tech 2018, TIME Magazine's 100 Most Influential People in the World 2012, Author & Women's Rights Activist
Speaking on: The drive for freedom, empowerment, women in tech and social activism
About the speaker:
Manal al-Sharif has been listed as one of TIME Magazine's 100 most influential people, as one of Forbes Top 50 Women in Tech and by Newsweek as one of the 10 tech-revolutionaries in the world. She is a prominent voice advocating for women's rights and empowerment and was one of the first Saudi women to specialise in Information Security.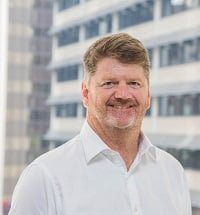 Gus McLachlan, AO (MAJGEN Retd), Professor (Practice) Leadership and Management Consultant, Monash University
Speaking on:  Army cyber capability
About the speaker:
Gus recently completed a 37-year career in the Army. He completed his tenure as the leader of Forces Command, the largest unit of The Australian Defence Force, comprising of 35,000 people. Prior to that, he had extensive involvement in capability development and modernisation where he was responsible for digitising the Army, transforming legacy structures to allow the growth of cyber, electronic warfare and additional intelligence capacity and helping create the Defence system of innovation.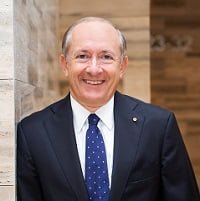 Stephen Brady AO CVO, previous Australia's Ambassador to France
Speaking on: The Paris terror attacks: what it did to counter-terrorism intelligence and cyber security globally
About the speaker:
During his 36 years of service, Stephen was the ambassador to twelve European countries, chief of staff to two Governors-General – including Australia's first woman – and Senior Adviser to Prime Minister John Howard on two occasions. His period as Ambassador to France (2014-17) was momentous and saw Australia and France come together as never before.  After the horrific terrorist attacks in Paris and Nice, Stephen oversaw the close dialogue and information sharing between the two countries on counter-terrorism intelligence. He was intimately involved in the negotiations with the French Government on Australia's purchase of 12 submarines, the largest defence contract of the 21st century.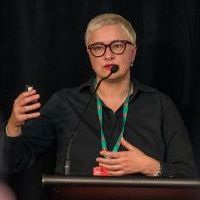 Kate Carruthers, Chief Data & Insights Officer, UNSW Sydney
Speaking on: Cyber security: Data governance
About the speaker:
Kate Carruthers is Chief Data & Insights Officer for UNSW Sydney and is also an Adjunct Senior Lecturer in the School of Computer Science & Engineering. She is a Certified Information Security Manager and is currently undertaking postgraduate studies in cybersecurity. Kate has extensive experience in senior roles in ICT, marketing, data and digital; and is a member of the NSW Government's Data Analytics Centre Advisory Board.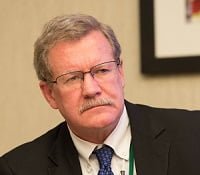 Professor Greg Austin, Professor | Deputy Director of UNSW Canberra Cyber, UNSW Canberra
Speaking on: How cyber breaches and false news are affecting democracy and the economy
About the speaker:
Professor Greg Austin is a co-founder of the Social Cyber Institute, a Professorial Fellow with the EastWest Institute based in New York, and a Professor of Cyber Security, Strategy and Diplomacy with the University of New South Wales Canberra. He is a member of the New South Wales government's Cyber Security Advisory Council. He has consulted for the UK Cabinet Office, the UK Ministry of Defence, the Foreign and Commonwealth Office, the European Commission, and the Australian Department of Foreign Affairs and Trade.
Register today and get an extra 10% off our Early Bird Discount using the code CyberSecurity10*. Interested in exhibiting or sponsoring? Speak with James Delliquanti. Get in touch via email james.delliquanti@terrapinn.com, call him on 02 8908 8515 or enquire online at  terrapinn.com/exhibition/cyber-security-in-government.
*Offers end on 31.5.19