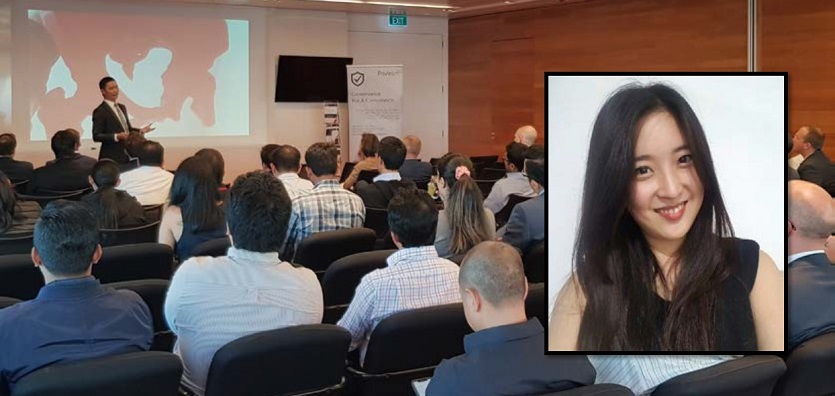 2018 has been an incredibly rich year, packed with conferences and events as the Cyber Security industry tries to keep up with trends and governance. In the midst of all that, there was a meetup group that stood out amongst all other meetups and very quickly became known as a class of its own. It was the Cyber Risk Meetup, which has rapidly become a well-known favourite and one of those NEED TO ATTEND event.
We interviewed Shamane Tan, the Founder of Cyber Risk Meetup on its uniqueness. As the APAC Head of Cyber Risk Advisory with Privasec, a leading Cyber Security consulting firm, she also works with her GRC and Technical Assurance team together with the different CISOs to bridge security gaps in organisations.
Q: Why do you do what you do?
In my last 9 years in this industry, if it's one thing I learnt – is that people are our biggest wealth when it comes to experience. If we are patient enough, there is so much that we can draw from their deep wells of knowledge. I started the Cyber Risk Meetup in Sydney in 2017 with the intention to create a platform where talented people can share their experiences and key learns. 'It's said that a wise person learns from his mistakes. A wiser one learns from others' mistakes. But the wisest person of all learns from others's successes.' Hence, I wanted to build a community where like-minded professionals can network with one another. In doing so, I find out their actual challenges, and was inspired to organise my events around topics that industry leaders are so passionate about! I never expected it to scale up the way it did…Click here to read full interview.