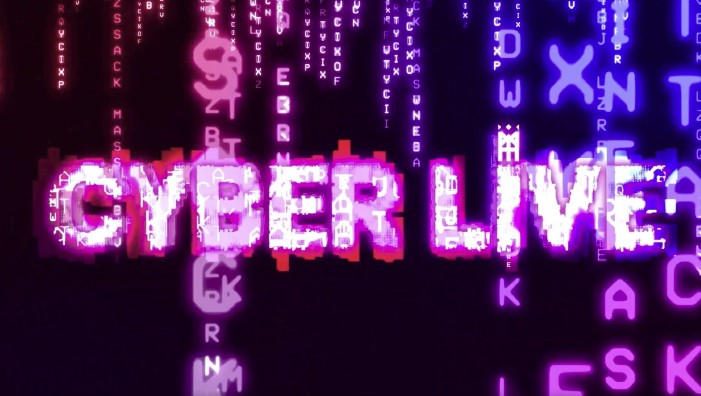 Federal Government announces first dedicated Cyber Security Minister for 4 years.
INVNT APAC has announced it is spearheading the use of strategic virtual experiences to combat cyber security in the Asia Pacific region, demonstrating the agency's capabilities with the creation and delivery of a globally-awarded advanced cyber security skills virtual experience to over 10,000 school and tertiary students.
INVNT APAC was approached by The Grok Academy – a not-for-profit charity advancing computing education – to create an immersive and educational experience that placed students in a high-stakes cyber-attack simulation at the Maritime Museum, Sydney.
Lead by INVNT APAC's Director of Production, Fiona Pullen, Cyber Live was born and took place in April. A scenario-led virtual experience in which a submarine would be "virtually hijacked" and its captain kidnapped by a mysterious cyber hacker, over 10,000 students around Australia played through this scenario on a Grok-developed computer gaming program simultaneously tasked with ultimately figuring out who the hacker was and freeing the captain.
Cyber Live pivoted to a virtual event due to the rise of Omicron in January 2022, which saw the INVNT APAC team create a dynamic online platform to host all attendees of event virtually as the scenario unfolded in real time. Highlighting the event's credibility, it was sponsored by Government and industry partners and officially launched by the Hon Andrew Hastie MP, Assistant Minister for Defence.
INVNT APAC Director of Production, Fiona Pullen, explains: "We designed the simulation story to curate a surprising adventure that challenged conventional thinking and kept users guessing. INVNT built out all video and visual components featured in the game simulation and did so by filming video clips onsite at the museum, designing key visuals such as logos and character elements, all with the goal of creating a detailed, engaging, hyper realistic experience for the users."
Cyber Live was recognised in May as the GOLD winner for 'Electronic Media – Web Experience | Use of Multimedia' at the coveted Hermes Creative Awards 2022.
INVNT APAC MD, Laura Roberts, comments: "Recent decisions at the Federal Government level reinforce how critical it is for businesses to be prepared for cyber-attacks. This can be achieved through virtual simulations, like Cyber Live, that are as close to real life as possible"
Prior to the last Federal election, the Morrison Government announced its largest investment in cyber security with a $9.9 billion investment over 10 years. This month, the newly elected Albanese Government announced the appointment of a dedicated Federal Minister for Cyber Security, Clare O'Neil.
Laura concludes: "The time is now for savvy businesses to capitalise on this renewed political focus and to consider how virtual experiences, like The Grok Academy's Cyber Live event, can ensure they're prepared and secure, rather than surprised and exposed, when not if cyber-attacks occur."
About INVNT®
Founded in 2008 by Scott Cullather and Kristina McCoobery, INVNT uses the craft of live brand storytelling to create and produce live experiences that excite and unite physical and virtual audiences, globally. The company's 'challenge everything' positioning statement helps world class brands share their stories with audiences that matter. Part of [INVNT GROUP], THE GLOBAL BRANDSTORY PROJECT™, INVNT's offices are strategically located in New York – where its INVNT Higher Ed division is also based – London, Sydney, Detroit, San Francisco, Washington D.C., Stockholm and Singapore. For more information visit https://invntapac.com/.