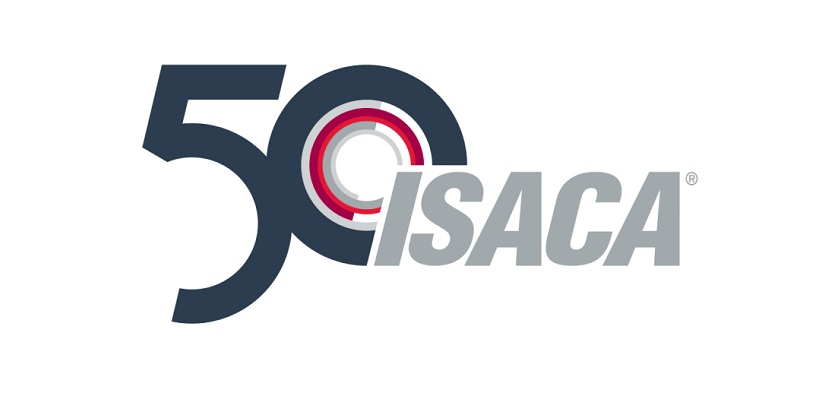 Brennan P. Baybeck, Industry Leader in Security and Risk Management, Named Chair
ISACA has installed its 2019-2020 Board of Directors at its Annual General Meeting in Seattle. Brennan P. Baybeck was selected to lead ISACA's board as chair.
"I am honored to be entering into this role as ISACA marks a particularly special milestone in its history—its 50th anniversary," said Baybeck. "As I celebrate my own 25 years with the association this year, I reflect on how incredible it has been to watch ISACA adapt and grow over the years. It has been rewarding to have been part of ISACA's rich past, to witness the diverse professions we serve evolve and drive even greater impact, and to now help lead the association into a bright future."
Baybeck, who brings more than 25 years of experience in IT security, governance, risk, audit and consulting, is Vice President – Customer Support Services Security Risk Management at Oracle Corporation. In his role, Baybeck leads a global team that addresses IT security risk management for one of the largest lines of business at Oracle. He is also responsible for leading security, privacy and availability for customer-facing services, as well as Global IT's key enterprise IT services, including cloud initiatives.
Prior to his current role, Baybeck held leadership positions at Sun Microsystems, StorageTek and Qwest Communications, and served as an information security risk consulting director for several years.
At ISACA, Baybeck has been a Denver Chapter board leader, and served as chair for various working groups and as board director at the international level.
"With Brennan's long-time dedication to ISACA, his deep level of industry expertise and leadership experience, and his passion for our member community, he brings incredible value to ISACA as the new chair of our board," said ISACA CEO David Samuelson. "He cares about our members, our chapters and their enterprises, and he will be instrumental in driving efforts to prepare our global community for the future, embracing the future of learning and knowledge platforms, and helping us implement important diversity initiatives. Our 2019-2020 board brings a dynamic set of experience and leadership to these important strategic efforts, and will help advance these key priorities and deliver even greater value to our ISACA members and our wider professional community."
Also named to a new leadership role on ISACA's board is Vice Chair Rolf von Roessing, CISA, CISM, CGEIT, partner and CEO at Forfa Consulting AG. He brings more than 25 years of experience in governance, risk management and compliance; security and business continuity; and crisis management, including in his time as chairman of Forfa Holding AG since 2008, and in previous senior roles at KPMG and Ernst & Young. Additionally, von Roessing has served on various committees at ISACA since joining the association in 1997, and was an ISACA international vice president from 2009-2011.
In total, 12 leaders were installed on the 2019-2020 ISACA Board of Directors during the Thursday meeting in Seattle:
Chair Brennan P. Baybeck, CISA, CISM, CRISC, CISSP, Vice President – Customer Support Services Security Risk Management for Oracle Corporation
Vice Chair Rolf von Roessing, CISA, CISM, CGEIT, Partner and CEO, Forfa Consulting AG
Director Tracey Dedrick, former Chief Risk Officer, Hudson City Bancorp
Director Pam Nigro, CRMA, CISA, CGEIT, CRISC, Senior Director, Information Security, GRC Practice, Health Care Service Corporation (HCSC)
Director R.V. Raghu, CISA, CRISC, Director of Versatilist Consulting India Pvt. Ltd.
Director Gabriela Reynaga, CISA, CRISC, Founder and Chief Executive Officer of Holistics GRC Consultancy
Director Gregory Touhill, Brigadier General (Ret), USAF, CISM, CISSP, President, Cyxtera Federal Group, Cyxtera Technologies
Director Asaf Weisberg, CISM, CRISC, CISA, CGEIT, Founder and CEO, introSight
Director Tichaona Zororo, CISA, CISM, CGEIT, CRISC, COBIT 5 Certified Assessor, CIA, CRMA, Director, IT Advisory, EGIT | Enterprise Governance of IT (Pty) Ltd.
Director David Samuelson, ISACA Chief Executive Officer
Past chairs on the ISACA Board of Directors include:
2018-2019 ISACA Board Chair Rob Clyde, CISM, Managing Director, Clyde Consulting LLC
2015-2017 ISACA Board Chair Chris Dimitriadis, Ph.D., CISA, CISM, CRISC, Group Chief Services and Delivery Officer, INTRALOT
The 2019-2020 Board will lead ISACA as it celebrates its 50th anniversary in 2019. Photos and biographies of all board members are available at www.isaca.org/board.
About ISACA
Now in its 50th anniversary year, ISACA® (isaca.org) is a global association helping individuals and enterprises achieve the positive potential of technology. Today's world is powered by information and technology, and ISACA equips professionals with the knowledge, credentials, education and community to advance their careers and transform their organisations. ISACA leverages the expertise of its 460,000 engaged professionals—including its 140,000 members—in information and cyber security, governance, assurance, risk and innovation, as well as its enterprise performance subsidiary, CMMI® Institute, to help advance innovation through technology. ISACA has a presence in more than 188 countries, including more than 220 chapters worldwide and offices in both the United States and China.
Twitter: www.twitter.com/ISACANews
LinkedIn: www.linkedin.com/company/isaca
Facebook: www.facebook.com/ISACAHQ
Instagram: www.instagram.com/isacanews/