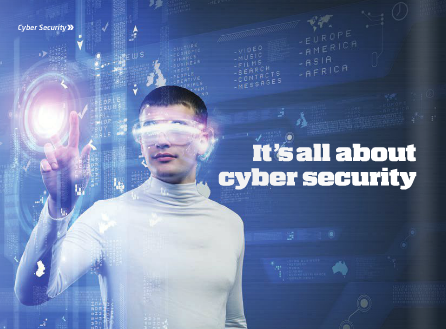 The threat to cyber security is mounting even as the technology landscape transforms across the world, with some of those either within or outside the organisation manipulating the changing technologies to their advantage.
The shift towards software-defined networks, cloud infrastructures and smartphones replete with apps has added complexity as systems appear increasingly vulnerable to web threats and frauds that are only increasing in number and sophistication. The profitability of cybercrime is transforming the nature of the game. And in its relentless quest to stay ahead of the fraudsters, cybercrime intelligence the world over is evolving ever newer tools to thwart the changing threat landscape of internet fraud and crime in an effort to safeguard official and personal data and information.
Mindful of these challenges, Amit Yoran, the President of RSA, The Security Division of EMC Corporation, both headquartered in Massachusetts, has given a clarion call to adopt faster detection and response to end the "vicious cycle" of prevention and remediation.
Addressing government and private industry cybersecurity experts in Singapore at the recent RSA Conference Asia Pacific & Japan (RSAC APJ), the RSA chief urged companies and governments to re-think their traditional approaches to cyber defence as they increasingly turn to mobile and cloud technologies to store and access data and systems.
This third APJ edition of the annual RSA Conference, the world's leading information security symposium and exposition, elicited a record turnout of over 4,900 registrants, a 50 per cent increase from 2014, attending 60 track sessions, keynotes and tutorials featuring more than 90 speakers. The track sessions were split across the seven tracks of Cloud and Data Security, Cybercrime and Law Enforcement, Governance and Risk Management, Mobile Security, Security Infrastructure, Threats and Threat Actors, and Sponsor Special Topics.
The Conference also saw more than 90 exhibitors and sponsors, an increase of 35 per cent over 2014. Participating companies included Cisco Systems, Australian Strategic Policy Institute (ASPI), Fortinet, Barracuda, MITRE, Certes Networks, Ernst & Young, Akamai and RSA that showcased the latest technologies designed to secure and protect organisations against cyber threats. The closing keynote address was delivered by Kailash Satyarthi, the Indian national who won the Nobel Peace Prize in 2014 for his children's rights advocacy and activism… Click HERE to find out more about this article