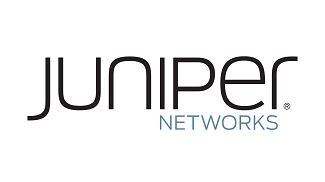 Sydney, September 26, 2016 – Juniper Networks has appointed Bruce Bennie to the role of A/NZ Sales Director effective immediately.
An integral part of the local Juniper Networks leadership team, Bruce will be responsible for the development and management of operations, processes and initiatives for the ANZ Enterprise Sales team, with a renewed focus on blending the core IP networking business with the Software-Defined Secure Network (SDSN).
Bruce brings more than 33 years of industry experience to the role, having most recently worked as the Country Manager for Infoblox and prior to that, Managing Director for Bluecoat Systems from 2010-2014. "I'm delighted to join Juniper Networks during this exciting period of growth and innovation for the business. With a disruptive vision at the core of everything we do, I'm excited to be part of the milestones set to define Juniper's success in the near future," he shared.
As industries such as Finance, Education and Health transition towards adoption of the newest trends in areas like software-defined networking, network functions virtualisation and automation, Bruce's veteran contacts and experience will be crucial towards driving Juniper's A/NZ business strategy – in particular with the focus on the strengthening of our working relationships with a range of close partners and alliances, to best address these changing needs and demands.
Juniper's Regional VP for A/NZ, Ralph Candiloro noted, "Bruce's appointment marks a new phase of anticipated growth for the A/NZ business as we continue to forge a path towards the brave new world of software offerings alongside our partners and customers. I look forward to working closely with Bruce to drive Juniper's local strategy forward as we prepare to scale in support of Juniper's accelerated growth."
About Juniper Networks
Juniper Networks challenges the status quo with products, solutions and services that transform the economics of networking. Our team co-innovates with customers and partners to deliver automated, scalable and secure networks with agility, performance and value. Additional information can be found at Juniper Networks (www.juniper.net) or connect with Juniper on Twitter and Facebook.