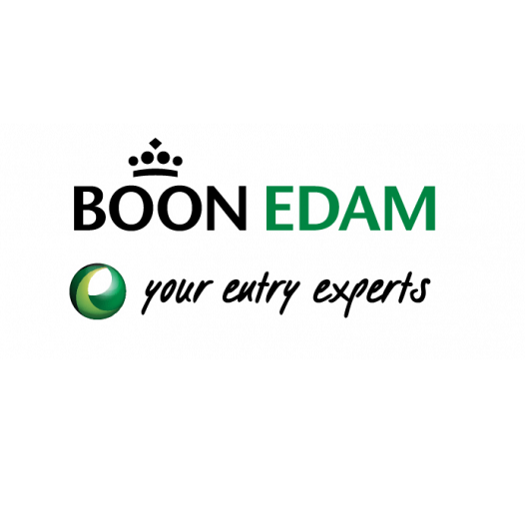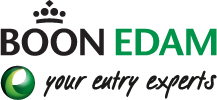 Boon Edam's globally proven range of Lifeline speed gates, as shown at Security Expo 2017, will benefit public and private users of entrance security technologies in Australia and worldwide, including in government buildings, legislatures, treasuries, diplomatic posts and mobility hotspots such as entrances to high rise HQs.
Consul-General of the Kingdom of the Netherlands, Mr Willem Cosijn attended the stand, as Boon Edam launched its Lifeline series to Sydney for the first time.
"It's always great to see Dutch companies flourishing in Australia, and Boon Edam exemplifies the Dutch mentality of high quality, sleek design and friendly, effective customer service," said Mr Cosijn.
Designed to the highest standards of quality, aesthetics and ergonomics, the Lifeline Series is an intuitive, refined and secure entry management system for guiding and managing people flow through to secured areas of buildings, and is available at a market-leading price.
Boon Edam Managing Director Michael Fisher says the Lifeline series is one of Boon Edam's most versatile and useful ranges for entrance security, due to its applicability to a range of entrance security scenarios and its high level of customisation.
"The Lifeline series has been positively received globally, and our feedback at the Security Expo suggests that there's a strong interest locally for premium entrance security products, backed by quality customer service," he said.
"Entrance security that combines intuitive functionality with sleek, modern designs is especially important in sensitive buildings like government and embassies, where positive first impressions and overall levels of safety and security are vital."
"Feedback from the Security Expo reinforces what we already knew about the industry – customer service and backup is crucial. That's why we have a dedicated service team in Australia, and we also offer market-leading warranties on our products."
Boon Edam's Lifeline series blends quality and ergonomics with aesthetically pleasing designs that can be easily integrated into existing infrastructure
Lifeline
Major advantages of the Lifeline Series include its intuitive symbols, ergonomic design, premium quality materials and customisation to fit a diversity of interior designs.
Entrance security systems like Lifeline are often the first interactions visitors have with a building, so it's not only important that they're functional, but also aesthetically pleasing and in keeping with the surrounding architecture
The Lifeline Series interacts with those who approach it, guiding the flow of high visitor levels and acting as a boundary between public and private worlds.
There are three models in the series – Slide, Swing and Open – which can each be further customised with dimensional and glass choices as well as a range of currently trending colour finishes. Every combination is possible for all levels of security.
For Further Information, Please Contact:
Michael Fisher
Managing Director
T +61 1300 689 905
M: +61 (0)415 671 884
E: michael.fisher@boonedam.com
W: www.boonedam.com.au
About Royal Boon Edam
With work environments becoming increasingly global and dynamic, smart, safe entry has become the centre of activity in and around many buildings. Royal Boon Edam is a global market leader in reliable entry solutions. Headquartered in the Netherlands, with 140 years of experience in engineering quality, we have gained extensive expertise in managing the transit of people through office buildings, healthcare facilities, hotels and many other types of buildings. We are focussed on providing an optimal, sustainable experience for our clients and their clients. By working together with you, our client, we help determine the exact requirements for the entry point in and around your building.
Boon Edam's permanent Australasian team is this year relocating to an expanded national headquarters with greater design and maintenance resources and expertise, directly linked with Boon Edam operations globally, including those handling major projects in Asia, America, Africa and Europe.
Please take a look at our range of revolving doors, security doors & portals, speed gates, tripod turnstiles, access gates and full height turnstiles to ensure the safety and security of your entry and perimeter.
You can find more news about Boon Edam on www.boonedam.com.au/news