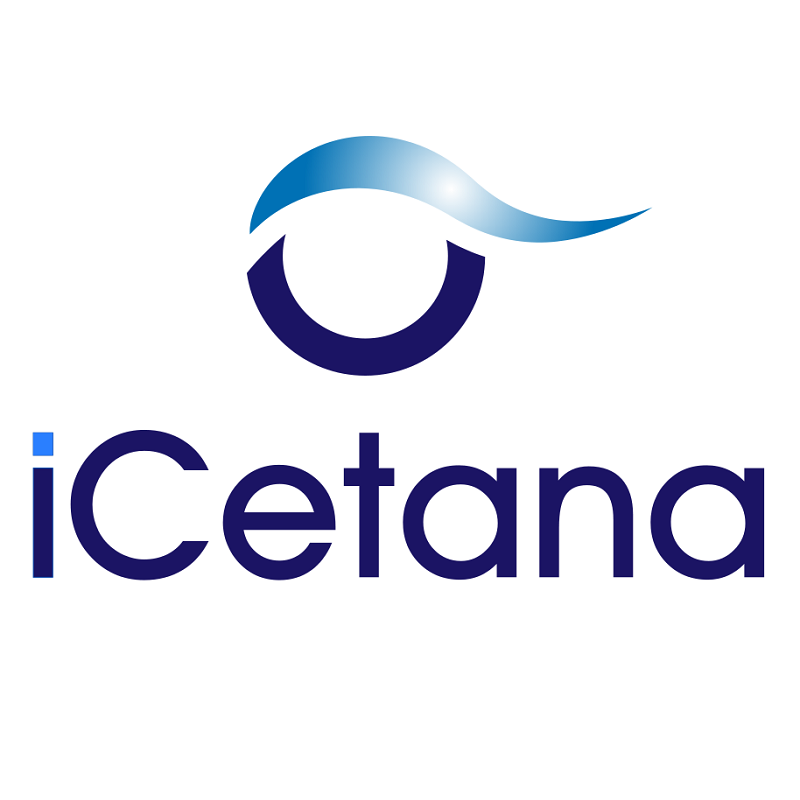 Highlights:
 Investment round oversubscribed after iCetana sought A$5m funding
 Company profitable in FY16 with turnover of $4.9m
 Operating in 10 countries with patented and scalable video analytics solution

Western Australian based dynamic live security monitoring company iCetana ("iCetana" or "the Company") has raised $8 million in a funding round led by Go Capital with participation from the Delcor Family Office, a range of angel investors and existing investor Yuuwa Capital.
Commenting on the successful completion of the funding round, iCetana Chairperson, Rohan McDougall, said, "iCetana is seeing a significant increase in international demand for its product and now has installations in 10 countries. The board is excited to welcome new investors, including Go Capital, to the company to join us on the next phase of growth"
iCetana was founded in 2010 as a spin out from Curtin University leveraging unique anomaly detection algorithms developed in the School of Computer Science. The iCetana system utilises computer vision, machine learning, adaptive algorithms and pattern recognition to establish 'normal patterns of motion' for surveillance cameras. The system then automatically selects and displays to operators only those cameras currently viewing unusual or abnormal motion activity in real-time.
The Company, which currently has a range of high profile clients in several countries spanning Australia, Europe, the Middle-East and the USA, achieved profit in 2016 of $1.4 million on revenues of $4.9 million.
iCetana supplies and sells a complete software system which is installed and deployed on a specially configured hardware server that clients can purchase from existing vendors. Customer networks of up to 2,000 cameras are currently installed and a typical 500 camera system can be implemented within weeks.  Each server can monitor in excess of 100 concurrent camera streams.  Unlike many other video analysis offering the iCetana system is generally implemented across all cameras in a network.
iCetana has a global video surveillance market focus within the key vertical markets of public transport, public infrastructure, retail shopping malls/precincts, educational campuses and utilities. The Military and Defence market is a new focus iCetana will address with this funding.
The total video surveillance market is expected to grow to US$71.28 Billion by 2022 at a compound annual growth rate (CAGR) of 16.6%[1]. Surveillance camera numbers are expected to increase by approximately 46% by 2022. The video analytics market segment is expected to grow from US$1.69 Billion in 2016 to US$4.23 Billion by 2021 at an estimated CAGR of 20.2%[2].
Go Capital Chairman Geoff Pritchard, who has joined the board of iCetana following the raise, added, "Go Capital is pleased to have led the investment round into iCetana. The quality of the team, the traction that the business has achieved with a global, blue-chip client base and the technology that applies machine-learning/artificial intelligence to big data in the video surveillance sector, developed and refined over seven years and with significant currency in the global environment in which we now live, means that we believe this business has substantial upside."
The capital raised will be primarily focused on rapid international market expansion in the Middle-East, Europe, South East Asia and the Americas. Product enhancements will focus on turnkey deployment, and channel-ready features, and customer workflow to provide end-to-end incident identification and response.
About the ICetana System
iCetana's system detects a wide range of events, operates in crowded public scenes, and does not require programming at installation or on an ongoing basis. The system greatly enhances the effectiveness of video surveillance systems, increasing the return on investment, and improving the outcomes for urban security initiatives.
Its system is uniquely positioned to address the challenges of the new surveillance threat and risk landscapes. iCetana can address the essential requirement to secure and protect crowded public spaces, infrastructure and operations. iCetana represents a paradigm shift in video surveillance.
These benefits are delivering strong global revenue growth for iCetana particularly in Australia, the Middle-East and the Americas. iCetana's system has proven itself in a number of key vertical markets including public transport, public infrastructure, retail shopping malls/ precincts, educational campuses and utilities.
Patents have been granted or are pending in the Australia, EU, US, India, Israel, Japan, Singapore and China. iCetana's IP is protected by a combination of formal patents and trade secrets regarding its software code.
About Go Capital
Go Capital is a strategy consulting, corporate advisory and venture capital business established in Perth, Western Australia in November 2014 with a specific focus on the technology sector. Go Capital is an investor into Health Engine, participating in capital rounds in both 2015 and 2016, and was advisor to Flat Tummy Tea's exit to Synergy CHC in November 2015.
About Yuuwa Capital
Yuuwa Capital LP is a $40 million early-stage venture capital firm based in Perth. Yuuwa Capital is supported by the Australian Government through the IIF program, together with private investors. Yuuwa has been operating since 2009 and has brought both capital and expertise to help founders, management and early investors turn good ideas into great companies.  Portfolio companies include: Agworld, PolyActiva and AdAlta (ASX:AD1).
[1] Markets and Markets -Video Surveillance Market – Global Forecast to 2022, published 2016.
[2] Market and Markets – Video Analytics Market worth 4.23 Billion USD by 2021, published 2016.