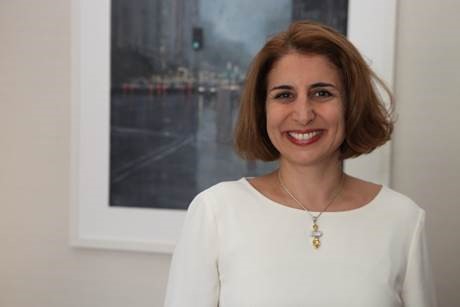 Global technology company Lockheed Martin has appointed a new vice president & managing director to lead its technology business in Australia and Asia. Christine Zeitz will serve as regional lead of the company's Information Systems and Global Solutions (IS&GS) business, which provides information and communications technology solutions to customers in the public, security and defence sectors.
Christine replaces Julie Dunlap who has successfully led IS&GS in Australia over the last four years, establishing the business as a leading player in the ICT sector that including winning the Centralised Processing project with the Department of Defence.
Ms Zeitz arrives following a very successful career spanning 25 years with BAE Systems, where she held a variety of senior roles across the company, most recently as president of the North East Asia region. Her focus with Lockheed Martin will be to help guide IS&GS within Australia and in to new markets across Asia.
"Christine is a highly respected and experienced executive, with an impressive track record of business growth in challenging markets and I am extremely pleased we have been able to add a leader of her calibre to our team as we look to increase our footprint in Australia and Asia," said Roy Stevens, vice president of IS&GS' Global Solutions business.
Ms Zeitz said she was looking forward to her new challenge with Lockheed Martin.
"Lockheed Martin has had some major wins for its technology business in the last few years delivering on large projects such as the Centralised Processing project for the Department of Defence.
"Coupled with strong offerings in ICT, C4ISR, cyber security, geospatial intelligence and biometrics I'm keen to ensure we continue to maximise our new opportunities.  This is an exciting opportunity to lead IS&GS growth in Australia and beyond."
For additional information, visit our website: www.lockheedmartin.com.au
About Lockheed Martin Australia
Headquartered in Canberra, Lockheed Martin Australia is a wholly-owned subsidiary of Lockheed Martin Corporation. The company employs more than 1,000 people in Australia and New Zealand working on a wide range of major programmes spanning the aerospace, defence and civil sectors.