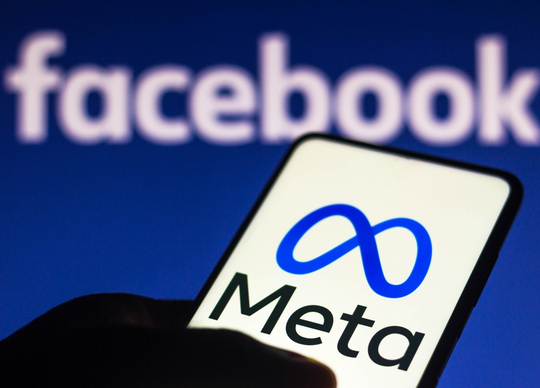 By Staff Writer
Meta, the company behind social media platforms Facebook and Instagram, has released a threat report detailing their response to coordinated inauthentic behaviour (CIB) in November that involved 737 Facebook accounts and 115 Instagram accounts across multiple adversarial networks.
On Meta's radar were four CIB operations from China, Palestine, Poland and Belarus, a brigading network in Italy and France, and a mass reporting network in Vietnam.
"Adversarial networks don't strive to neatly fit our policies or only violate one at a time," says Nathaniel Gleicher, Meta's Head of Security Policy.
While Meta has targeted CIB since 2017, it has now added brigading and mass reporting to its list of serious online misbehaviours.
Brigading occurs when people work together to mass comment, mass post, or engage in other types of repetitive mass behaviours to harass others or silence them.
In November, Meta removed a network of accounts originating in Italy and France that targeted medical professionals, journalists, and elected officials with mass harassment.
Meta linked the brigading to an anti-vaccination conspiracy movement called V_V, which used a combination of authentic, duplicate, and fake accounts to mass comment on posts.
Mass reporting refers to the practice of people working together to mass-report an account or content to get it incorrectly taken down from one of Meta's platforms.
Meta removed a network of accounts in Vietnam for mass reporting. Meta says the network coordinated to falsely report activists and other people who publicly criticized the Vietnamese government.
"The people behind this activity relied primarily on authentic and duplicate accounts to submit hundreds, in some cases, thousands, of complaints against their targets through our abuse reporting tools," says Mr Gleicher.
Meanwhile, Meta has released detailed data on specific CIB threat indicators for the first time. The company says they are doing so to facilitate further research across the industry.
In November, Meta removed four networks from Palestine, Poland, Belarus, and China for coordinated inauthentic behaviour.
Gone are 141 Facebook accounts, 79 Pages, 13 Groups and 21 Instagram accounts traced to Palestine's Gaza Strip and linked to Hamas that targeted people in Palestine, Egypt and Israel.
Meta also removed 31 Facebook accounts, four Groups, two Facebook Events, and four Instagram accounts they say originated in Poland and targeted Belarus and Iraq. The company suggests the network focused on the ongoing crisis at the border between Belarus and the EU.
Forty-one Belarussian-based Facebook accounts, five Groups, and four Instagram accounts were linked to the Belarusian KGB and the border situation. Meta removed all the accounts.
Finally, Meta removed 524 Facebook accounts, 20 Pages, four Groups and 86 Instagram accounts originating in China and targeting English-speaking audiences outside the country. Meta confirmed links to businesses and individuals with ties to Chinese state infrastructure companies.
Meta says the variety and scale of threats continue to evolve and calls for a coordinated response involving industry stakeholders and governments.
"We build our defences with the expectation that they will not stop, but rather adapt and try new tactics," notes Nathaniel Gleicher. "Our goal over time is to make these behaviours more costly and difficult to hide and less effective."