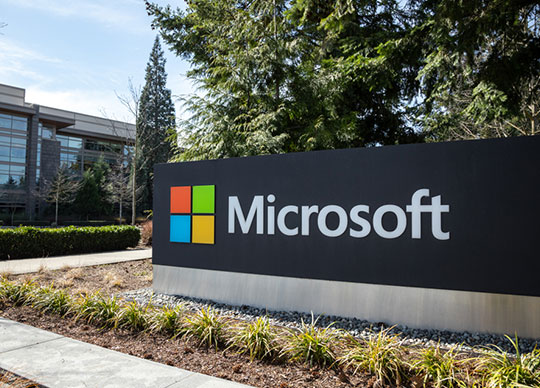 By Staff Writer
Microsoft Chairman and CEO Satya Nadella met with US President  Joe Biden and other leading CEOs at the White House on Wednesday to discuss the growing cybersecurity threat.
At the meeting, Nadella said Microsoft would increase its spending on cybersecurity four-fold over the next five years. The software giant will also provide $150 million in engineering services to US government agencies to deploy the best and most up to date security tools.
"Thankyou @POTUS for convening a critical conversation on cybersecurity," Nadella posted on Twitter after the meeting. "Microsoft will invest $20 billion to advance our security solutions over the next five years, $150 million to help US government agencies upgrade protections, and expand our cybersecurity training partnerships."
Wednesday's meeting coincides with the White House elevating cybersecurity into a national security and economic security priority.
"Recent high-profile cybersecurity incidents demonstrate that both US public and private sector entities increasingly face sophisticated malicious cyber activity," reads a White House statement concerning the meeting. "We are prioritizing and elevating cybersecurity like never before."
The White House convened the top-level get-together to discuss opportunities to boost cybersecurity capabilities in the United States and elsewhere. Other meeting attendees included IBM CEO Arvind Krishna, Apple CEO Tim Cook, and Sundar Pichai, CEO of Google and parent company Alphabet.
In addition to encouraging business leaders to step up their cybersecurity efforts, Wednesday's meeting signalled to businesses and organisations that cybersecurity threats and mitigation mattered at the White House.
"It was a very collaborative discussion," said another tech executive who attended the meeting, IBM's Christopher Padilla.
Along with Microsoft, several big businesses made cybersecurity commitments on Wednesday. Amazon announced it would make available to the public at no charge the security awareness training it offers its employees. Amazon Web Services account holders will also have no-cost access to a multi-factor authentication device to protect against cybersecurity threats.
Google confirmed it would invest $10 billion over the next five years to expand zero-trust programs, improve open-source security, and help secure the software supply chain.
"Today's meeting at the White House was both an acknowledgment of the threats we face and a call to action to address them," said Google in a statement. "It emphasized cybersecurity as a global imperative and encouraged new ways of thinking and partnering across government, industry and academia."
Apple said it would work with its suppliers to encourage the widespread adoption of multi-factor authentication, security training, vulnerability remediation, event logging, and incident response. Apple said its focus is on continuous security improvements throughout the technology supply chain.
A Microsoft spokesperson told MySecurity Media their increased funding commitment would accelerate efforts to integrate cyber security by design and deliver advanced security solutions. In addition to providing support to government agencies, Microsoft said it would expand partnerships with community colleges and non-profits for cybersecurity training.
Microsoft also confirmed it and other IT businesses are already participating in a National Institute of Standards and Technology-led initiative on supply chain security.