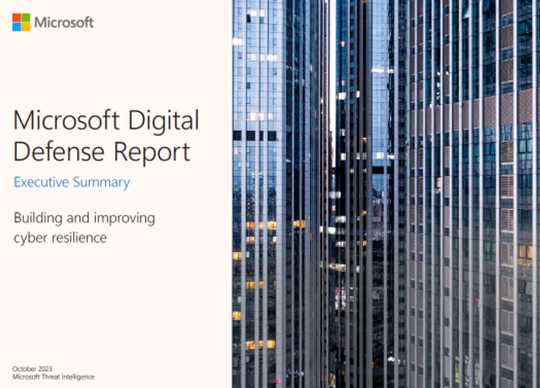 Microsoft has released its annual edition of the Microsoft Digital Defense Report – a cyber threat intelligence report which covers trends between July 2022 and June 2023 across nation-state activity, cybercrime, and defense techniques.
This edition focuses on espionage efforts fueling global cyberattacks where in the past year alone, cyberattacks have impacted 120 countries, fueled by government-sponsored spying and with influence operations also rising.
Nearly half of these attacks targeted NATO member states, and more than 40% were leveled against government or private sector organizations involved in building and maintaining critical infrastructure.
Additionally, attackers are using AI as a weapon to refine phishing messages and improve influence operations with synthetic imagery.
In the defense against such threats, AI will be crucial for successful defense, automating and augmenting aspects of cybersecurity such as threat detection, response, analysis, and prediction.
AI can also enable large language models (LLMs) to generate natural language insights and recommendations from complex data, helping make analysts more effective and responsive.
You can read the full report here