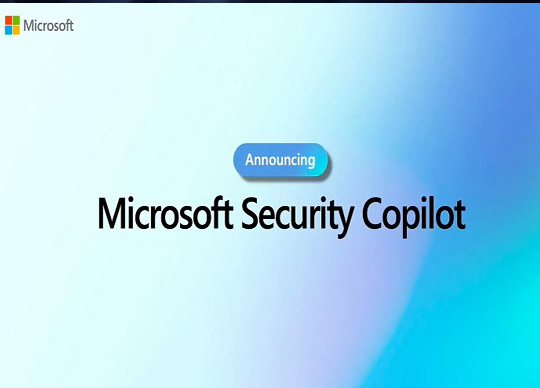 Microsoft has launched Microsoft Security Copilot, which combines the company's threat intelligence footprint with industry expertise to augment the work of security professionals through an AI assistant.
"Today the odds remain stacked against cybersecurity professionals. Too often, they fight an asymmetric battle against relentless and sophisticated attackers," said Vasu Jakkal, corporate vice president, Microsoft Security. "With Security Copilot, we are shifting the balance of power into our favor. Security Copilot is the first and only generative AI security product enabling defenders to move at the speed and scale of AI."
Continually learning to augment the expertise of security teams
Security Copilot will also continually learn and improve to help ensure that security teams are operating with the latest knowledge of attackers, their tactics, techniques and procedures.
The product will provide ongoing access to the most advanced OpenAI models to support demanding security tasks and applications.
In addition, Security Copilot helps address skills shortages in cybersecurity by bridging knowledge gaps and enhancing workflows, threat actor profiles and incident reporting across teams.
"Advancing the state of security requires both people and technology — human ingenuity paired with the most advanced tools that help apply human expertise at speed and scale," said Charlie Bell, executive vice president, Microsoft Security. "With Security Copilot we are building a future where every defender is empowered with the tools and technologies necessary to make the world a safer place."
Microsoft Security is actively tracking more than 50 ransomware gangs as well as more than 250 unique nation-state cybercriminal organizations, and receives 65 trillion threat signals every day.
Microsoft says its technology blocks more than 25 billion brute-forced password theft attempts every second, and more than 8,000 security professionals at Microsoft analyze more security signals than almost any other company — on average Microsoft's Security Operations Center analysts utilize over 100 different data sources.
Security Copilot also integrates natively with Microsoft Security products, such as Microsoft Sentinel and Microsoft Defender.