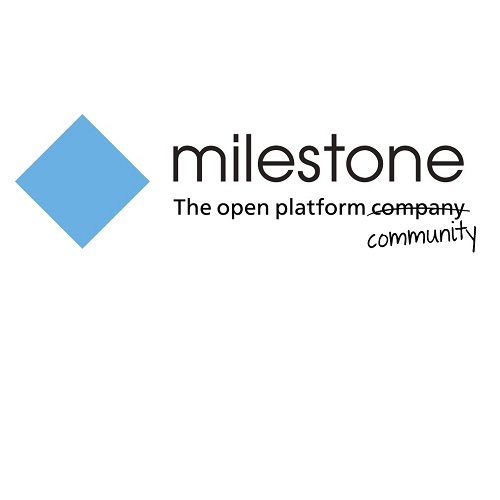 Milestone Systems, the leading provider for open platform networked video management software (VMS), has announced an expanded presence in the ANZ region, starting with the recent appointment of experienced executive Jordan Cullis to the role of South Pacific Country Manager and the subsequent promotion of Angelo Salvatore to the position of Regional Channel Director.
Milestone Systems is looking to capitalise on a very strong 2017, and will commit more time and resources to growing the company's profile in the channel and enterprise sectors.
As the new Country Manager for the South Pacific region, Cullis is responsible for leading the team in developing new business opportunities, creating best of breed solutions to customer needs and securing growth in the region.
With over 20 years of professional experience in physical and logical security sales, PLC and automation solutions, Jordan has an extensive record of facilitating long term business relationships with both customers and industry partners.
"We are extremely confident in Jordan's leadership and his ability to guide the team and continue delivering great value to our partners, as well as support and innovation to our customers in the South Pacific region. His strong, winning attitude and personality are assets that will complement Milestone System's ability to meet the needs of customers as we continue to provide the best solution available," said Benjamin Low, Vice President, Sales, Asia Pacific.
Milestone has committed more resources to the ANZ region for 2018 and beyond, looking to capitalise on strong growth forecasts for the digital security market.
"Milestone has always been very committed to bringing new innovations to the community with its open platform Video Management System (VMS). At this exciting juncture where we see a lot more possibilities with video in the South Pacific region, I am excited to join Milestone and be a part of the evolution," commented Cullis. "While we have seen significant success in some market areas in ANZ, the time is right for us to expand our activity in the region and look to new markets. My role will be to lead that expansion with our partners, systems integrators and managed service providers. We are the number one VMS vendor in the world, and we now want to lead the way in ANZ."
Earlier this year, Milestone Systems also promoted Angelo Salvatore to the position of Regional Channel Director for Asia Pacific, responsible for growing Milestone's business and partnerships in new areas across Asia. Since taking up his new role, Angelo has been supporting the region to drive a vibrant channel community for better customer support and increase the company's win-rate for strategic deals overall. He was previously Country Manager for the South Pacific region – a team he helped to start up and build in his early days with Milestone.
Low commented: "Having been with Milestone for eight years, Angelo is instrumental to our success in the region. Having established Milestone's footprint in ANZ, he will now turn his hand to the emerging markets in the broader APAC region, as well as helping us consolidate our position in established territories.  We know his leadership as Regional Channel Director for Asia Pacific will build a stronger channel community for us that will support our growth plans in the coming years."
Milestone's planned growth for 2018 and beyond will in part be focused on an expansion of opportunities for open video platforms, with big data and interconnectivity bringing a wide range of new possibilities and markets.
"Rather than capex, network video will come to be seen as a value-add in coming years, as data touchpoints begin to bring new opportunities for better productivity and growth. Our job moving forward is to recognise these new markets and capitalise on this larger playing field," said Cullis.
Milestone's presence in the channel will be an area of particular focus, with new partnerships set to be announced in coming months.
Milestone Systems APAC awards 2018: Partners recognised for their performance in sales and technology innovation
The winners of the 2018 Milestone Systems APAC awards were celebrated at a gala dinner hosted by Milestone System's regional and global management. The gala dinner was kicked off by an exclusive speech by H.E. Ms. Charlotte Laursen, Ambassador, Royal Danish Embassy in Vietnam, about the economic growth in Vietnam and the importance of foreign countries doing business in Vietnam.
The winners of the 2018 Milestone Systems APAC awards are as follow:
Camera Partner of the Year, APAC: Axis Communications
Solution Partner of the Year, APAC: Promise Technologies
Technology Partner of the Year, APAC: iCetana
Installation of the Year, APAC: Infosys Technology Ltd
Distribution Partner of the Year, India: Atos
Distribution Partner of the Year, SPAC: Video Security Product
Distribution Partner of the Year, North Asia: Securex
Distribution Partner of the Year, South Asia: Digitalcom
Channel Partner of the Year, India: Sigmabyte
Channel Partner of the Year, South Asia: CVP Technology System
Channel Partner of the Year, North Asia: UltraOne Technologies