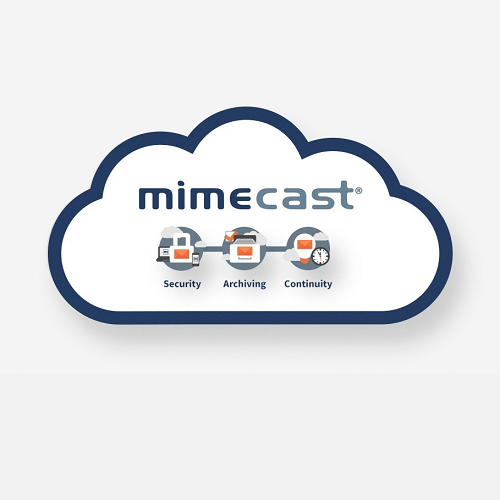 Mimecast Limited is experiencing strong regional growth in the Australian market as it helps organisations improve cybersecurity defences and employee education.
Mimecast is also looking for Australian partners to expand its new Cyber Resilience Coalition (CRC) developed to help organisations strengthen their resilience to cyber threats, disruption of business and access to information.
PhishMe, a global provider of human phishing defence solutions for the enterprise, has joined the coalition as a founding member and go-to-market partner. Together, Mimecast and PhishMe are arming organisations with anti-phishing cloud security services and immersive behavioural conditioning and phishing reporting for employees.
Key developments:
Headcount grows from 7 employees in 2013, to 40 employees in 2016 – over three years, including 40% technical staff to support 24/7 global customers
Melbourne office expands 250%
New Sydney office
Clients range from SMBs to 75,000+ users
Channel partners double in last 12 months
Launch of Cyber Resilience Coalition to help guide employees toward a more resilient security posture
Recent customer wins include:
Silver Chain Group, delivering health and care services across SA, WA, and NSW
Investa, one of the largest office real estate companies in Australia
Porter Davis, a Melbourne based house design and home builder
Cromwell Property Group, a leading Australian property investment and funds management company
Feros Care, a New South Wales community services aged care organisation
Penguin Random House, one of Australia's largest book publishers
Forever New, a popular fashion line
Calvary Health, a charitable, not-for-profit, Catholic health care organisation
Nicholas Lennon, Country Manager for Australia said: "Spear-phishing, ransomware and the rise of CEO fraud or whaling require Australian organisations to move beyond traditional security methods and enact a cyber resilience security strategy that combines education with the right technology and processes.
"Our ongoing investment in Australia cybersecurity expertise, local partnerships and regional technology infrastructure has been instrumental in our growth. We've migrated hundreds of customers to our Australian data centres to serve their local data sovereignty requirements. Our Melbourne office acts as the APAC headquarters for customer service and offers global support services around the clock."
Warren Arbaitman, Global Business Information Service Manager, Porter Davis, commented: "Mimecast has simplified our email archive by capturing every internal and external email so we have a single repository for all emails that user and administrators can search quickly across multiple devices. Porter Davis has benefited from the Mimecast services being hosted within Australia, in addition the local support and customer experience teams have always responded quickly and effectively to our queries."
Jon Palmer, IT Service Delivery Manager, Feros Care, added: "Operating within the healthcare sector means the security and integrity of email is paramount. Mimecast were able to provide a single solution which complemented our cloud strategy with the added benefit of local data centres and support. Since migrating our services to Mimecast they have demonstrated that they are a progressive organisation focused on protecting us against advanced threats and delivering consistent customer experience."
Nathan Powell, IT Operations Manager, Investa Property Group, added: "As a privately owned company who manages an ASX 200 listed property fund, it is critical that we maintain our brand and reputation at all times. Mimecast has helped address the advanced email security threats we were experiencing by not just combatting them, but providing end user awareness. In addition to security, compliance was also important. Mimecast's cloud archiving means we are confident our data is stored securely in local Australian data centres, ensuring compliance with fast and simple e-discovery."