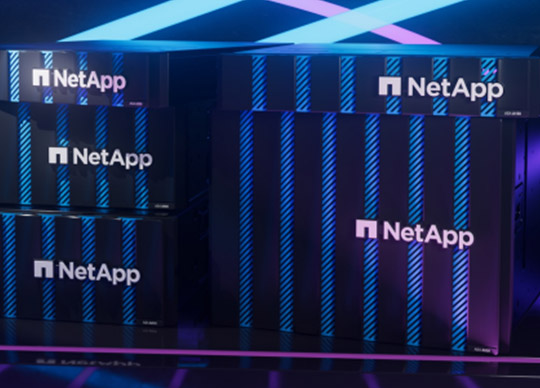 NetApp has announced several products and programs including a new modern block storage offering and a guarantee highlighting NetApp's best-in-class ability to recover from ransomware attacks.

This announcement addresses critical customer challenges including increasing IT complexity, restricted IT budgets, increased urgency around sustainability, and the continued exponential growth of cyberthreats.
NetApp's new ASA (All-Flash SAN Array) A-Series family simplifies the deployment of modern SAN infrastructure.
NetApp is also announcing a Ransomware Recovery Guarantee at a time when ransomware costs to global organizations are expected to rise from $20 billion in 2021 to $265 billion by 2031.
"In an increasingly complex world, organizations are looking for simplicity and security as a baseline," said Sandeep Singh, Senior Vice President and GM Enterprise Storage. "NetApp's leadership in storage technology helps customers solve data storage challenges with operational simplicity at scale, built-in security to manage and recover from ransomware threats, and Flash storage backed by guaranteed efficiencies to meet or exceed sustainability and savings goals."
NetApp ASA
NetApp says it is extending its activity in NAS and Unified storage with a dedicated block storage line of products, enabling users to collapse infrastructure silos and simplify their structured and unstructured data environments on-prem and in the cloud.
"NetApp's latest ASA enhancements provide more flexibility to our existing mission-critical databases and adds data efficiency at a lower price," said Reinoud Reynders, IT Manager Infrastructure & Operations at UZ Leuven. "The new data availability and efficiency guarantees gives us added confidence that NetApp is also the right partner for UZ Leuven as we scale."
NetApp Ransomware Recovery Guarantee
The NetApp Ransomware Recovery Guarantee leverages ONTAP's unique combination of key built-in security and ransomware protection features.
ONTAP can automatically block known malicious file types, block rogue admins and malicious users with multi-admin verification, and provide tamper-proof snapshots that can't be deleted – even by the storage administrator.
With ONTAP's autonomous ransomware protection, attacks can be detected, additional snapshots are taken immediately, and recovery can occur in a matter of minutes.

"Today's modern IT environments are becoming increasingly complex. Coupled with the growing ransomware attacks, organizations in APAC will need to rethink their cyber resilience strategy by placing a premium on data security and business continuity," said You Qinghong, Solutions Engineering Lead, Greater China, ASEAN and South Korea, NetApp. "With NetApp's industry-leading ONTAP solutions and our unique data storage portfolio and guarantees, organizations can have peace of mind and focus on driving critical business outcomes."
"This announcement is strategic for NetApp, but also aligns to what ESG is finding within our research, which is that the data center isn't going away," said Scott Sinclair, Practice Director at Enterprise Strategy Group. "Data demands are growing every day, players like NetApp recognize this and see the need for innovation everywhere. It's great to see more storage options from NetApp, the leaders in File, who pioneered the Unified movement."