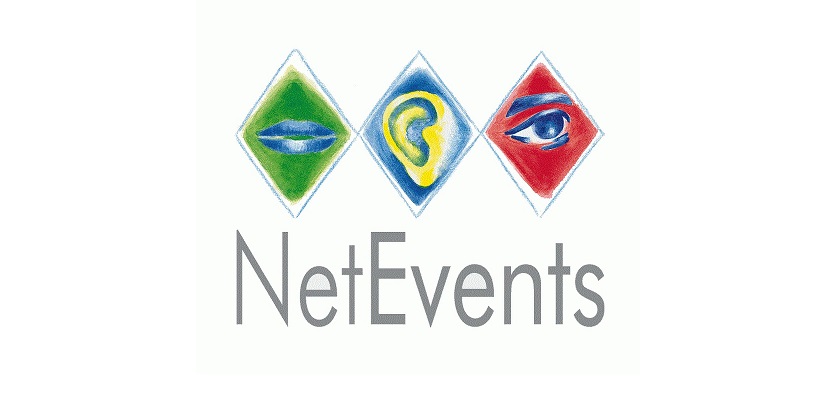 "Innovators in Cloud, IoT, AI & CyberSecurity"

October 2nd – 4th, 2019
Silicon Valley, California, USA
Call for papers now open
entry deadline 31st May 2019
IoT, Cloud + CyberSecurity Innovation Awards 2019
entry now open!
Discover more about our 2019 events – a unique opportunity to meet one-on-one with top press and analysts from around the world…
Join us in the heart of Silicon Valley for our Global Press & Analyst Summit which will have a strong focus on Cloud, IoT, AI & Security. Participate as a speaker in the conference sessions plus spend quality time during scheduled briefings with press and analysts representing 100+ publications covering more than 35 countries across the globe. There will also be an opportunity to join us for a night of celebration and recognition during our IoT, Cloud & CyberSecurity Innovation Awards ceremony 2019!
Why NetEvents?
Our conference debate sessions will provide you with the opportunity to hear expert views and debate on a number of key issues facing the industry today. Following on from this, our scheduled media briefings provide the added benefit of allowing sponsors one-on-one time to brief the media on their current focus, strategy, new products, customer case studies etc. This will enable you to not only get your company's message across to a host of international media, but also to establish and build strong relationships for the future.
Click here to see samples of previous press coverage from recent NetEvents
Not only do our events provide a very efficient and cost effective way to brief press and analysts – they are conducted in a relaxed and friendly atmosphere. As well as a series of formal scheduled 30 minute briefings during the day our hospitality activities offer the additional opportunity for informal networking with the participating media.
Don't just take our word for it!
"I like coming to NetEvents because as a vendor it allows me to interact with the press and analysts in a very informal way, allowing me to communicate my message in different ways to these stakeholders without being in the traditional formalised way."

Bernie Trudel – Cloud CTO APAC
"NetEvents has delivered amazing experiences for Cylance. They have provided us with great opportunities for conversations with press, analysts and potential customers around the world."

Stuart McClure – Founder and Chief Executive Officer
"NetEvents is an excellent opportunity for Dell Networking, and its peers in the industry, to interact with top press and analysts in a structured, targeted format."

Johnathan Seckler – Director of Marketing
"This has been a fantastic event…absolutely top notch. We've met some great analysts, had some great press coverage and it is a very efficient way to get press coverage from a variety of different countries all in one place. The quality of discussions, the quality of the panels and the analyst presentations has also been top notch."

Shehzad Merchant – Chief Strategy Officer
"This has been a really exciting two days for us at HP. It's been absolutely tremendous to be able to get this much exposure to so many press and analysts in just 48 hours. We have participated in these events for many years and I can now appreciate why HP have been attending these events for such a long period of time and look forward to our continued involvement in these events around the globe."

Amol Mitra – Head HP Networking APJ
"NetEvents put on a fantastic event. We were really impressed by the quality of the press, analysts and fellow vendors."

Nir Zuk – Founder and CTO
"NetEvents provides a unique forum for exploring important ideas in technology with thought leaders from around the world, while raising awareness and understanding of important issues across the global technology audience."

Martin Casado – VMWare Fellow/General Partner, Andreessen Horowitz
Call for Papers – Hot Topic suggestions please…

This is your opportunity to propose agenda topics for our 2019 Global Press & Analyst Summit and nominate additional media to attend our events. We invite you to be a part of the event from the onset and propose new topics for our upcoming events covering important industry trends predicted for 2019, Most popular topics focused on current innovations include:
Advances in Cloud & Next Generation Datacentre Technologies
CyberSecurity – The Global Threat Landscape
IoT & Blackchain
AI & Network Automation
5G & Mobile Applications
Entry deadline for submissions: 31st May 2019, to submit your 2019 topic suggestions please contact
Helen Whitworth for a submission form
Sponsorship

We offer a wide range of sponsorship packages for the summits plus branding opportunities and media hospitality. View the brochure above for full sponsorship information or visit our website.
Tailored for you
We pride ourselves in making each event unique and tailored to meet your company's needs and are happy to create specialised programs customised to you. If you have any preferences for conference panel topics or have key target countries you would like to focus on please let us know.
Get in touch!
If our events are of interest to you or you would like additional sponsorship information, please contact Mark Fox:
Email: mfox@netevents.org
Tel: +1 408 504 8665
Co-located at the NetEvents Global Press & Analyst Summit, our IoT, Cloud and CyberSecurity Innovation Awards evening will be attended by 60+ key technology press & analysts from around the globe at a gala dinner on Thursday 3rd October 2019 in San Jose, California, USA. This year all proceeds from the awards plus donations during the awards gala dinner will be donated to three charities: UNICEF, The Prostate Project and STEM.
Our awards categories will include:
Hot Start-Up
Hot Start-Up – IoT
Hot Start-Up – Cloud/Datacenter
Hot Start-Up – Cybersecurity
Innovation Leader
Innovation Leader – IoT
Innovation Leader – Cloud/Datacente
Innovation Leader – Cybersecurity
"Innovation Idol"
Some of our past winners include….
Special Feature:
NetEvents 'Innovation Idol' Award Winner
David Cheriton, Founder and Chief Scientist, Apstra
The special Innovation Idol Award was presented by Mark Fox, CEO of NetEvents – went to Professor David Cheriton, who commented: "David has made a tremendous contribution to the computer networking industry since arriving in Silicon Valley 36 years ago. David is a distributed systems and networking expert with keen insight into identifying big market opportunities and building the architectures needed to address these opportunities. David has inspired many of his Stanford University students to progress and achieve great success – perhaps the most notable are Sergey Brin and Larry Page who, with guidance and initial seed funding from David went on to form Google. David also met Mendel Rosenblum at Stanford who in turn introduced him to Diane Greene, and went on to become the first investor and an early advisor to VMWare. David has funded more than 20 companies. His latest venture is Apstra where he is developing an intent-based self-operating network for the Datacenter – his vision is gaining considerable attention from the international media community. As Innovation Idol, David joins an elite club of past winners which includes Ethernet inventor Bob Metcalfe, OpenFlow inventor Martin Casado, who can also be attributed with setting the industry down the SDN path, Silicon Valley entrepreneur Andy Bechtolsheim, plus last years winner Stuart McClure for his work in successfully leading the industry in applying Artificial Intelligence in security applications".