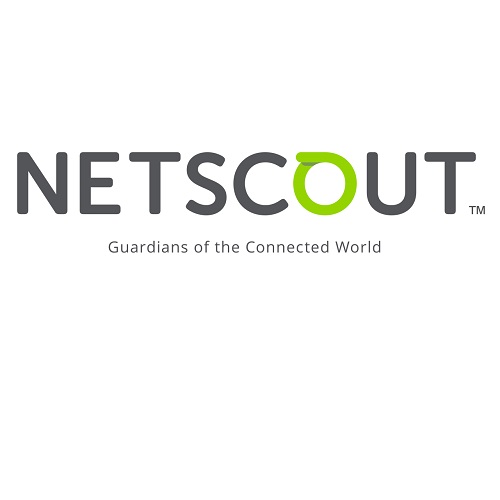 AirCheck G2 allows frontline technicians to resolve 802.11ac problems quickly and efficiently
NETSCOUT SYSTEMS has launched the next generation of the AirCheck Handheld Wireless Tester. This industry-leading tool is available through NETSCOUT's recently launched CONNECT360 global channel partner program, and includes important new enhancements, such as troubleshooting and diagnosing WiFi networks built using the increasingly adopted 802.11ac standard, access point backhaul testing, and free access to the Link-Live Cloud dashboard for more effective results management.
"NETSCOUT is very excited to be releasing the AirCheck G2, which arms technicians with easy-to-understand insights to 802.11ac wireless networks that help reduce costly escalations," stated Michael Szabados, chief operating officer for NETSCOUT. "The AirCheck G2 sports a sleek new look designed with the same quality engineering our customers and the marketplace have come to trust. NETSCOUT is a firm believer that wireless network edge technologies, such as 802.11ac, will play a pivotal role in the evolution of the Internet of Things (IoT) and other industries that require ubiquitous reach and mobility. NETSCOUT's value proposition has been anchored around helping customers gain the real-time operational intelligence and insight necessary to ensure a high-quality end-user experience, and this new tool embodies this focus by providing front-line technicians with the capability to effectively troubleshoot issues that can impact WiFi network performance."
The NETSCOUT AirCheck G2 wireless tester is a powerful tool designed to enable front-line IT to quickly and easily identify issues responsible for spotty connections, dead zones, and slow speeds, as well as locating rogue access points and unauthorised devices. This functionality is ideal to support installation and troubleshooting of IoT wireless edge infrastructure for applications, such as the testing of the wireless infrastructure that supports patient monitoring for healthcare, industrial IoT, personalised and immersive experiences for retail, smart buildings and smart homes.
This easy-to-use handheld tester provides technicians with a broader range of detailed insights into the wireless network than is currently available using freeware applications or other commercially available software packages. The AirCheck G2 comes with free access to a Link-Live Cloud Service, a centralised management, collaboration and archival workspace for network connectivity test results. Link-Live provides greater job visibility, project control and fleet management for larger distributed environments and also works with the LinkSprinter™ and LinkRunner™ AT.
New AirCheck G2 enhancements include:
• 802.11ac 3×3 radio to support next-generation wireless initiatives
• Link-Live integration for collaboration, reporting and results management
• 5" touchscreen display for improved ease-of-use
• Ethernet tests for AP backhaul verification
"NETSCOUT has clearly hit a home-run with the AirCheck G2. Not only is it a perfect replacement for the venerable generation one AirCheck, it comes packed with features that will make it the triage tool of choice for WiFi professionals everywhere. In addition to the 802.11ac and touch screen functionality, NETSCOUT raised the bar by integrating wired testing directly into the unit – a must have for not only RF Designers but Access Point installers," explained Sam Clements, mobility practice manager at Presidio, a leading US-based IT solutions provider offering consulting, professional services, and cloud and managed services. "Couple the new features with Cloud integration and it's the perfect tool for a distributed nationwide team, or a tactical one-on-one engagement. The 'at a touch' insight that the AirCheck G2 brings to our team throughout all cycles of lifecycle management makes it an invaluable asset to all levels of WiFi admins, engineers, and designers."
"The 802.11ac standard is fast becoming the industry preference with adoption rates in 2015 reaching 54.5% of dependent access point unit shipments and 71.3% of dependent access point revenues," said Nolan Greene, research analyst, Network Infrastructure at IDC. "As enterprise mobility becomes ubiquitous and IoT applications move into the mainstream, there will be increased demand on enterprise WLANs. The NETSCOUT AirCheck G2 Handheld Wireless Tester's strong, industry-leading capabilities around the 802.11ac standard will be absolutely critical in supporting next-generation wireless initiatives."
About NETSCOUT SYSTEMS, INC.
NETSCOUT SYSTEMS, INC. is a market leader in real-time service assurance and cybersecurity solutions for today's most demanding service provider, enterprise and government networks. NETSCOUT's Adaptive Service Intelligence (ASI) technology continuously monitors the service delivery environment to identify performance issues and provides insight into network-based security threats, helping teams to quickly resolve issues that can cause business disruptions or impact user experience. NETSCOUT delivers unmatched service visibility and protects the digital infrastructure that supports our connected world. To learn more, visit www.netscout.com.