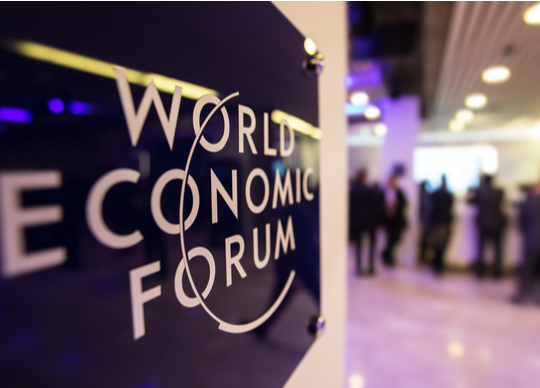 Responsible Cyber has made the corporate equivalent of the dean's list at the 2021 World Economic Forum (WEF) with its new title as New Champion.
The World Economic Forum's New Champions Community brings together companies developing new business models, emerging technologies and sustainable growth strategies in the Fourth Industrial Revolution.
Responsible Cyber has been acknowledged for its innovative 360° platform, IMMUNE. The platform helps organizations gain complete visibility and command over their cyber exposures with cloud-based software that goes beyond best-in-class security, risk mitigation, and compliance to deliver real-time intelligence and insight, optimize cybersecurity spending and prioritize initiatives. It provides an affordable third-party assurance for companies with its rating system.
"The World Economic Forum's New Champions Community is thrilled to welcome Responsible Cyber as a member in 2021. With their innovative approach to cybersecurity solutions, we believe Responsible Cyber will be an asset to this community of dynamic companies, and we look forward to our continued collaboration" , said Julia Devos, Head of the New Champions Community at World Economic Forum.
Responsible Cyber has built impactful networks and numerous long-term partnerships through various sponsorships and cross-industry involvements. Its collective expertise and dedication is evidenced by their active membership in established trade associations in the cybersecurity field in Singapore, such as the Association of Information Professionals (AiSP) and SGTech's Cybersecurity Chapter. Enteprise Singapore is also supporting Responsible Cyber.
With Singtel Innov8 and NUS Enterprise as corporate shareholders, the company is valued at SGD7 Million, as of April 2020.
Responsible Cyber's co-founder and Managing Director, Magda Chelly commented, "Becoming a WEF New Champion is a significant milestone that has implications for our business and tech development. We are excited, and look forward to bringing added value to the community."
As a WEF New Champion, the company is setting its sights on global markets and businesses with the hopes of accompanying emerging technologies with tailored cyber strategies. In this highly volatile digital environment, their goal is to dramatically improve the cybersecurity posture of start-ups and growing enterprises by harnessing the transformative power of artificial intelligence and building outstanding capabilities into their platform and services.
"We are especially honoured to be recognised among an outstanding roster of dynamic, high-growth companies," said Responsible Cyber's co-founder, CEO and TISO, Mikko Laaksonen, "it is a monumental privilege to wear the badge of a WEF New Champion and we look forward to closer collaborations with fellow members to champion a safer future for all."