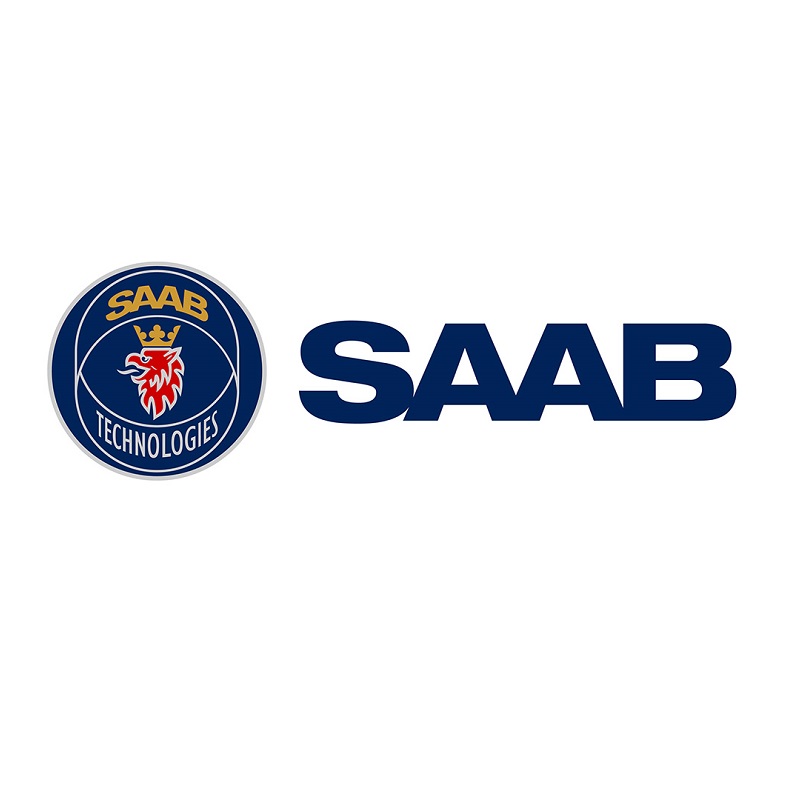 Saab Australia has released OneViewTM 3.4, introducing a number of new features into its Physical Security Information Management system for critical infrastructure facilities. OneView is a fast and accurate alarm and response management system, popular for its easy-to-use and fully customisable interface, configurable workflows and extensive sub-system integration range.
New supported sub-systems for greater customer choice
New features in version 3.4 include new drivers for:
Intrepid II for perimeter fence intrusion detection.
Video Management System drivers for Avigilon 5.8, Geutebruck GeviScope V7.x, Geutebruck GCore V2.0.1.32 and Indigo Vision V14.x.
Ipsotek to provide perimeter fence, unattended luggage and loitering threat management.
SiPass, Pacom GMS and Lenel access control/intruder alarm.
PJLink Compliant Projectors for projector based video walls.
NEC NeoFace Watch Facial Recognition.
New map features for enhanced user experience
OneView now also includes a slick new satellite map layer. The new map support enables aerial photos to be embedded in the map background, which helps users orientate geographically in context with where they are looking on the map in relation to their facility. These images will typically be added to map backgrounds on a layer which are added through a new image tool on OneView's configuration tool. A new client layout configuration has also been added to facilitate centralised updating—in the past, previous updates were deployed from individual workstations.
New system of systems approach to reduce operational costs
The new OneView Connect tool allows central control rooms to launch multiple instances of the OneView client to connect to different sites across the country. This feature allows a central control room to support satellite locations remotely, and provides a system-of-systems approach to consolidating security surveillance. Civil Solutions General Manager, Mark Slade said, "this is something our customers have asked for to help consolidate security operations and reduce costs, and we're now working towards consolidating sites completely so in future releases sites can actually be controlled remotely by central control with appropriate permissions."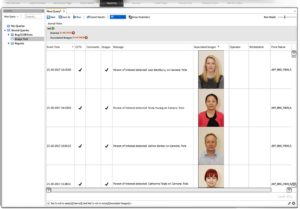 New functions/features to provide greater control and situational awareness
Reporting and data querying which have always been powerful features within OneView have also been upgraded.  Users can now schedule and create event based reports automatically. Operator comments will now appear in reports alongside associated journal entry message details. Colour coding has been added to alarm reports, allowing easy sorting by priority.
Runtime Data reports now show the point data such as associated cameras, short description, and location, as well as the runtime state values. Support for image data has been added in OneView's already powerful reporting features, so now personnel images can be included in reports to assist with tracking or correlating an individual's movements. Report administration has also been improved where only the user creating the report or those with administration privileges can update or delete shared reports. Reports can also be imported or exported by administrators.
Operator commands through the pop-up controls can now be configured to prompt for authorisation. With this feature enabled and executed, a dialog is displayed to the operator and only valid credentials allow the command to execute, providing a second level of authorisation for critical actions.
CCTV integration now supports live audio feeds to the control room for Indigo cameras with audio features. This feature can be turned on or off for specified cameras at runtime on a per camera basis. Multi video host controls have been updated so the play audio button can also be enabled or disabled at runtime for even greater flexibility. The multi video host control also supports any custom aspect ratio, re-sizing the video to the available space. Jacques intercom system can now be controlled to temporarily isolate intercom slaves, preventing calls to the nominated slave for a specified period.
Faster and more accurate system configuration
The administrator and technicians life has been enhanced through several new runtime and offline configuration tool features. The system online status or 'health' indicator now displays actual service or driver information, and indicates when any sub-system interface driver is either offline or requires a restart.
The OneView configuration tools have undergone upgrades to improve error checking and validation and to simplify the process of configuring complex points. The CAD import functions have been improved to support the ability to import AutoCAD labels and blocks into OneView from CAD files.  Attributes from the block data can be used to auto-populate a points attributes in OneView, greatly reducing the time to setup and configure site maps.
"Overall, we have responded to our valued customer's requests to extend the capability of the operational system to be even more powerful for their users, as well as enhancing the configuration tools for our OneView Software Integration partners to improve efficiency and accuracy of deployments.  We will continue to enhance and expand the product capabilities to meet the emerging needs of our customers and ensure that OneView remains a market leader for PSIM systems" said Mark Slade.
"Of course, the major value of OneView is its complete flexibility. It's been built by our engineers in Australia with direct input from a range of operational personnel to make it the most intuitive, comprehensive and responsive PSIM system in the market.  We are proud that OneView can be configured to adapt to many different customer requirements, and that our development team can respond quickly to emerging customer needs."
OneView 3.4 was released in November and is being rolled out to clients nation-wide. Built on Saab's battle-proven defence research, design and integration experience, OneView is a holistic security solution which dramatically improves the crisis response process. It provides fast, accurate situational awareness and incident response management with pre-programmed instructions customised for any business. It also integrates communications to streamline emergency response procedures.
For details on the full range of subsystems integrated into release 3.4, contact Saab Australia on 08 8343 3800.