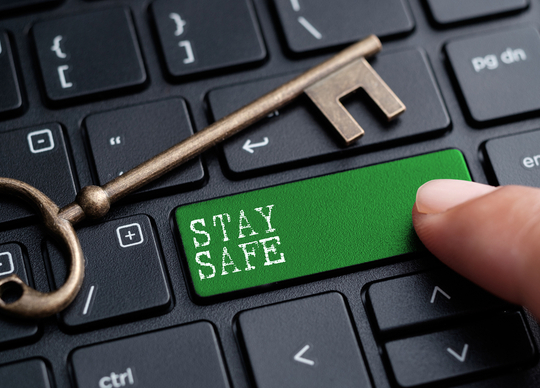 As Government announces £15m in new investment, Get Safe Online has released its impact report on the previous £15m from the Commonwealth Cyber and Tech Programme launched in London at CHOGM 2018, showing UK Government funding helped:
Reach over 60 million people through the creation of tailored online safety websites in 22 countries
Hold over 130 events in 32 countries and delivering training for over 6,000 people
Recruit and train 234 cyber champions across 21 countries
Deliver many more benefits, as outlined in the attached release
This investment has also delivered benefits for UK citizens, including making it easier for British businesses to trade internationally without fear of falling to hacking, malware or cyber fraud, and making it easier for UK authorities to apprehend cybercriminals who also operate in this country.
Tony Neate, CEO at Get Safe Online, said "We've seen a huge acceleration in the use of digital technology following the pandemic, with more people working from home and attending school online or using the internet to shop. Get Safe Online is proud to be supporting improved cybersecurity and resilience across the Commonwealth over the last four years, with almost nine in ten of those who visited a Get Safe Online website reporting that they were more able to manage online risks."
"From helping different countries to understand their vulnerabilities, to training hundreds of 'cyber champions' in 21 countries and helping a third of participating internet users learn better digital habits, this vital work continues to make a real difference in reducing the devastating personal and economic costs of cybercrime." said Neate.
Dr. Tawanda Hondora, Head of Rule of Law at the Commonwealth Secretariat, said "For too long, the fight against cybercrime has been hindered by outdated legal and policy frameworks in some countries – making it more difficult to bring cybercriminals to justice. The Commonwealth Cyber Security Programme has helped to strengthen domestic and multilateral anti-cybercrime frameworks in the Commonwealth."
"As a result, 90% of Commonwealth countries now have the capacity to investigate and prosecute cybercriminals and have dedicated units in many police forces, trained judges and magistrates, and greater capability to collect, process and use electronic evidence in criminal enquiries and trials. We're now working to ensure that smaller Commonwealth countries also share in these benefits." Hondora said.
You can read the full report here.