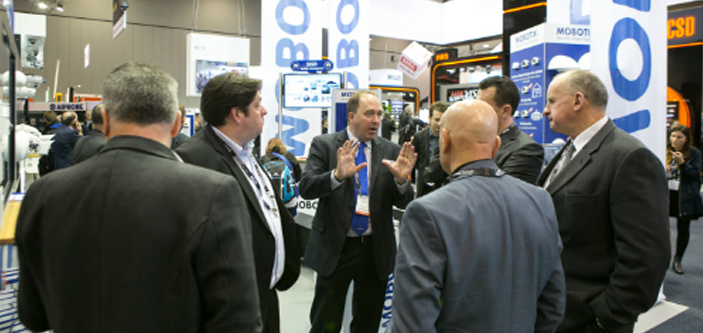 Leading security product and service suppliers including Avigilon, Ness Corporation and Inner Range used last week's Security Exhibition & Conference as a platform to launch or preview new products to a captive audience of more than 4,500 industry professionals.
Held at Melbourne Convention & Exhibition Centre from Wednesday July 15 to Friday July 17, the 30th annual edition of the event hosted over 240 brands from 140 exhibiting companies.
Ness Corporation, a manufacturer and wholesaler of Australian designed electronic security equipment, launched its new Mezzo home automation panel, which also took out this year's Best New Product Award. The Mezzo combines Z-Wave and IP technologies to handle multiple functions in one wireless unit, including automation, energy management, intercom, security and CCTV.
The Security Best New Products Awards were judged by a panel of leading security experts including the National Security Director of Thales Australia & New Zealand, Jason Brown.
Mr Brown said, "This product is more than just a security application. It can change the way you manage your world – the engineering, quality and usability is exceptional."
Avigilon, a designer and manufacturer of video surveillance software and equipment, received second place for its new 7K 30MP HD Pro Camera, which was seen for the first time at Security 2015. Third place went to LEDA Security Products, a leader in mechanical perimeter security and vehicular access control products, for its Advertising Boom Gate.
Other products and solutions unveiled to the Australian market on the Security show floor included:
Inception – a new web-based security and access control solution by Inner Range, which is slated for launch in early 2016
EVVA Airkey – a unique lock cylinder system that removes the need for extensive access control cabling system throughout facilities
Salto JustIN – an access control system that allows you to give anyone with the app access to a facility or room through online software.
Other highlights at this year's event included a session with ViDi Labs Director and author of the industry renowned books 'CCTV', Vlado Damjanovski, who presented to a packed room on day one of the three-day Security Seminar Series for installers and integrators. Mr Damjanovski spoke about beyond high-definition technology 4K and what is next in the pipeline – the 8K.
This year's two-day ASIAL Conference for security managers also hosted an enviable line-up of local and international thought leaders. Australian Joint Intelligence Committee Chair, Dan Tehan MP, used his keynote speech at the conference to express the importance of industry and community banding together to combat online extremism. Other keynote speakers included University of Chicago Professor, Daniel Diermeier, and Crisis Management International CEO, Bruce Blyth.
Security 2015 Event Manager, Alanna Phillips, said the event was a resounding success with more than 80 per cent of exhibitors already committing to the 2016 Melbourne event.
"In a year when we celebrated the evolution of the security industry over the past 30 years, it was exciting to see so many new products on the show floor that demonstrated the technology innovation the security industry is known for," Ms Phillips said.
"The calibre of the brands participating and professionalism of visitors through the door in 2015 are no doubt key reasons why we've had so many exhibitors already resign for 2016."
Ms Phillips said the Security Exhibition & Conference would return to the Melbourne Convention & Exhibition Centre in 2016 from Wednesday July 20 to Friday July 22.
Subscribe to receive news, updates and offers at www.securityexpo.com.au