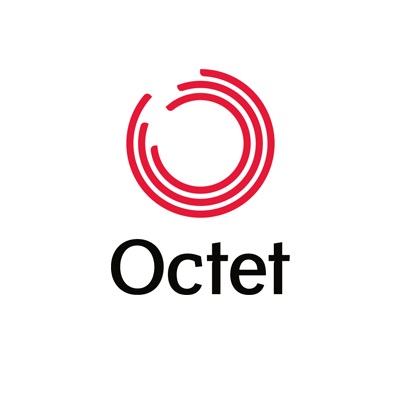 Octet Finance, the Australian company revolutionising the supply chain finance industry for small and medium businesses, has formed an alliance with Mastercard to enable businesses to pay global suppliers safely, securely and quickly.
The alliance will enable Mastercard's members to offer their B2B clients the ability to make cross-border supplier payments using their existing Mastercard debit and credit cards. Octet users will benefit from the integration of Mastercard's cutting edge payment offerings, such as the Mastercard Payment Gateway Services (MPGS) and the configurable Virtual Card Number (VCN) feature, on the Octet platform.
Octet Finance is the supply chain technology platform that enables payments to be made through the secure Mastercard Payment Gateway Services, facilitating the e-commerce transaction with all parties including the buyer, seller and their respective financial institution.
The alliance with Octet and with Mastercard at the heart of B2B commerce, enables global suppliers to be reimbursed by domestic buyers within the same business day.
Buyers and sellers around the world are increasingly using 16-digit card accounts to make payments using the safety and privacy of a secure, online supply chain management platform.
Clive Isenberg, CEO of Octet said, "The alliance with Mastercard' is another step towards replacing antiquated transaction and payment methods with a secure gateway to procure and fund business to business transactions. It enables us to build the Octet offering for businesses on a global scale.
"Buyers and sellers are now realising that B2B procurement (using card numbers) is not only for rewards such as frequent flyer miles, but also the security, efficiency, cost and speed offered by the Mastercard network in addition to the working capital benefits of up to 55 payment free days provided by the issuer."
Andrew Cartwright, Country Manager for Mastercard Australia adds, "This alliance enables businesses in Australia and New Zealand to use their existing card facilities linked to a Mastercard commercial credit or debit card to facilitate payments to suppliers.
"The Octet platform in conjunction with Mastercard capabilities removes friction from complex finance and often manual processes while providing full transparency and visibility of transactions."
This alliance with Mastercard follows a recent landmark partnership between Octet and Australia's largest business bank Westpac Banking Group to launch Business Link, an Octet-enabled supply chain management platform.
About Octet
Octet Finance is a supply chain management and financing platform that offers enterprise-grade tools to Australian businesses. Octet enables buyers and sellers to track, validate and authorise each step of the supply chain, with full visibility of all supporting documentation, and ability to facilitate payment through multiple methods including cash, credit cards and loan facilities.
Octet's platform has been used by more than 1000 Australian and New Zealand importers and over 10,000 suppliers spanning 60 countries, facilitating transactions worth a total of more than $1.5 billion. Other users of Octet's platform include Octet Finance (Australia and New Zealand), the Bank of Nanjing (China), Accord Financial Inc. (Canada & USA), Octet Express Payment Institution AS (Turkey) and Asia Factor Ltd (China).
About Mastercard
Mastercard www.mastercard.com is a technology company in the global payments industry.  We operate the world's fastest payments processing network, connecting consumers, financial institutions, merchants, governments and businesses in more than 210 countries and territories.  Mastercard products and solutions make everyday commerce activities – such as shopping, traveling, running a business and managing finances – easier, more secure and more efficient for everyone.  Follow us on Twitter @MastercardAU and @MastercardNews, join the discussion on the Beyond the Transaction Blog and subscribe for the latest news on the Engagement Bureau.