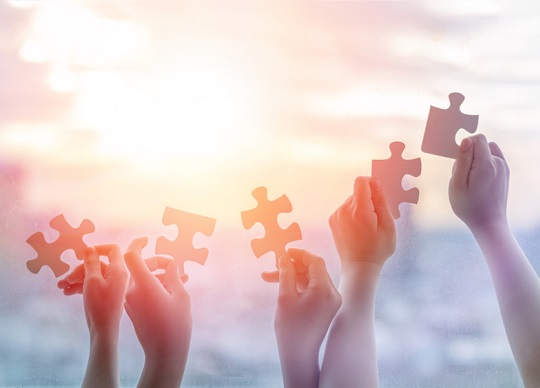 A platform called 'Genius Armoury' was launched during the AusCERT2021 cybersecurity conference last week to attract talent from within the autistic community.
A $15 million-dollar three-year initiative was designed to help the local and international Australian Cybersecurity Industry grow.
The 'Genius Armoury' platform was developed by Untapped Holdings with BHP, DXC Australia, Splunk, La Trobe University and Curtin University.
"In Australia, the unemployment rate for autistic individuals is 31.6 per cent. This is three times the rate for people with a disability, and almost six times the rate for people without a disability" Australian Cyber Security Growth Network said on their website.
They said some people with autism have traits that are useful in cybersecurity roles.
"Attention to detail, the ability to focus for long periods and identify patterns, photographic memory, integrity and honesty" are all valuable traits people with autism can have.
CEO of Untapped Holdings Andrew Eddy said the platform includes a syllabus of fundamental learning to help those who have limited knowledge of cybersecurity.
"The materials are provided in an accessible, inspirational and engaging format intended to ignite interest and the pursuit of further learning" Mr Eddy said.
"Delivered via a virtual, asynchronous platform, the materials can be undertaken by participants at any time, even in remote locations."
CEO of AustCyber Michelle Price said creating a diversity in the cybersecurity workforce will benefit the economy. Individuals with autism have a unique set of valuable skills which can help to meet the skills shortage.
"The day to day of cybersecurity offers highly productive and challenging work – and employers are increasingly aware of the workplace environment that will attract and retain autists as part of a more sophisticated approach to workforce strategy and development" Ms Price said.
ECU school of science lecturer David Cook said people with autism are more dedicated to puzzle solving and resolving critical components.
He said people with autism are attracted to technology roles as they logically interact with computing systems.
"The statistics for autism show that many people who are on the spectrum have difficulty in securing employment of any meaningful kind" he said.
"The exception to that rule is in Information Technology, where people with Autism Spectrum Disorder not only find employment, but they are able to hold employment for long periods of time, and report much higher levels of satisfaction than other areas of employment."
AustCyber said there are around 80 thousand unemployed autistic people in Australia despite the skill shortage in the Australian cyber security industry set to increase to almost 17 thousand by 2026.
AustCyber said the amount Australian organisations will spend on cybersecurity will increase from $5.6 million dollars in 2020 to $7.4 billion dollars by 2024.
Other programs such as WithYouWithMe help to train people with autism in areas such as cybersecurity and data analysis.
Co-founder of WithYouWithMe Luke Rix said people with autism often have the skills for these jobs but find it difficult when it comes to recruitment and training.
"If you look at the employment opportunities, there are lots of roles and everyone is talking about these skills gaps" he said.