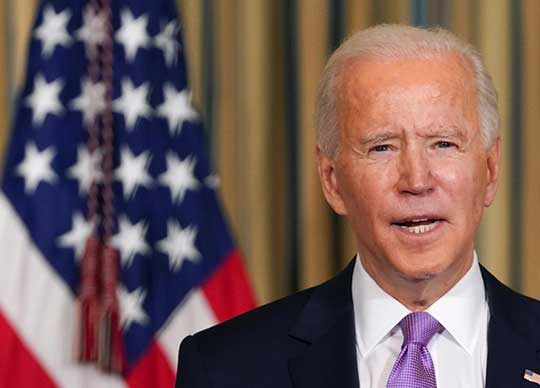 Staff Writer
US President Joe Biden is accelerating his war against cyber attackers, recently announcing an initiative to bring together 30 countries to improve joint law-enforcement efforts and combat cyber threats.
A statement from The White House last Friday details the President's plan and builds on his ongoing interest in cybersecurity.
"I am committed to strengthening our cybersecurity by hardening our critical infrastructure against cyberattacks, disrupting ransomware networks, working to establish and promote clear rules of the road for all nations in cyberspace," said President Biden.
The statement marked the start of Cybersecurity Awareness Month, another Biden initiative. The month is designed to increase awareness of cybersecurity and the threats bad actors pose. President Biden's interest in cybersecurity coincides with a spate of high profile cyberattacks in the US and elsewhere this year.
On Friday, The White House confirmed approximately United States-based 150 utility providers serving some 90 million customers had moved to fortify their cybersecurity defences in the last three months. The May 2021 ransomware attack on Colonial Pipelines highlighted the vulnerabilities of such critical infrastructure.
Cybersecurity business Nuspire says ransomware activity spiked 55,239% in the early part of Q2 2021. Ransomware attacks have since trailed off, but Nuspire says that's no reason for complacency. They say a new ransomware gang called BlackMatter has risen from the "ashes" of the DarkSide and REvil cyber gangs.
"Threat intelligence reveals that BlackMatter is actively seeking access to organisations in the US, Canada, Australia and the UK by offering payment to initial access brokers to gain access to networks and begin launching campaigns," says a statement from Nuspire.
"Ransomware continues to be a plague on organisations and with the arrival of the BlackMatter ransomware gang, activity will likely increase to the end of the year."
President Biden did not outline specific details about his proposed multi-nation meeting, other than saying he will "bring them together" this month.
While both the Australian Cyber Security Centre (ACSC) and Assistant Minister for Defence Andrew Hastie have noted Cybersecurity Awareness Month, Australia is condensing its awareness campaign into one week at the end of the month.
"Cybercriminals are constantly on the hunt for poorly-secured devices and accounts to exploit, including for major attacks such as identify theft, ransomware, and business email compromise," said Mr Hastie on Tuesday.
The ACSC says turning on automatic software updates, activating multi-factor authentication, regularly backing up devices, using passphrases, securing mobile devices, and watching out for cyber scams are good cybersecurity starting points.
The messaging out of the United States is more robust. The White House says it will harness every capability available to disrupt cyber threats and bad actors. President Biden says businesses and individuals must "lock their digital doors. The President also says he will hold cyber attackers "to account."
"The Federal Government needs the partnership of every American and every American company in these efforts," he adds.
While the message is pitched at a US-based audience, the ramifications of cyberattacks are global. President Biden argues his proposed coalition of nations can help minimise the risk.