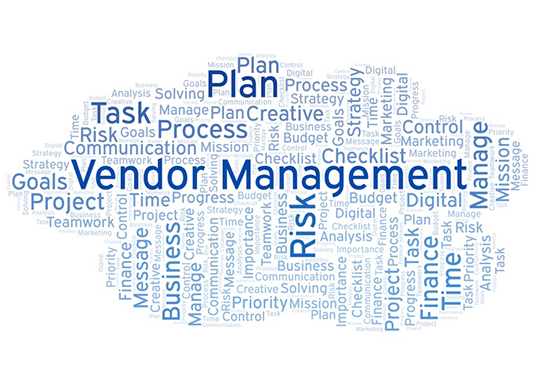 Protecht has launched its enhanced Vendor Risk Management module to enable Australian businesses to mitigate risks with third-party vendors.
With the growing reliance on third-party vendors and increasingly complex relationships driven by digital transformation, businesses need to guard themselves against risks posed by these relationships. System outages, data breaches of personal information and cyber fraud are now common events arising from third-party relationships. Boards, regulators and customers now have greater expectations for management of these third-party risks.
Despite this stakeholder pressure on businesses to apply better risk management oversight to their supply chain risks, many organisations are either unaware of vendor risks or do not have adequate resources allocated to support a robust approach to managing the full lifecycle of the vendor relationship – onboarding, continual monitoring of active vendors and finally the offboarding process.
Protecht's Vendor Risk Management module addresses these by delivering a single source of truth for end-to-end visibility of vendors. The solution enables vendor managers to risk rank vendors and prioritise their workload, monitor third parties on an ongoing basis beyond when they are onboarded, and integrate vendor risk management with the broader organisation's objectives, performance, and risk profile.   Vendors can respond to governance and security questionnaires in an easy-to-use dedicated vendor portal.
Protecht's Vendor Risk Management solution seamlessly integrates with Protecht ERM and includes:
A centralised workspace for vendor managers to manage data, identify weakness, and prioritise and manage risk remediation.
A simple, secure portal for vendors to provide information, improving third-party collaboration through real-time communication, information access and data collection.
A user-friendly interface and analytics dashboard to easily access, analyse and report on all vendors throughout the relationship lifecycle.
Customisable and industry-standard automated vendor security and regulatory questionnaires.
Workflow alerts and reminders to optimise productivity.
"Our mission at Protecht is to help Australian businesses proactively manage and mitigate all components of an enterprise risk framework – be it operational risk, regulatory risk, IT risk and resilience or in this case vendor risk We know that organisations are wary of the risks posed by external vendors, but they might not have the right tools to support an effective vendor risk management program.  We are here to change that and empower Australian businesses to build more insightful relationships with their vendors based on trust and security." said David Bergmark, Chief Executive Officer, Protecht.
Effective vendor risk management is an integral part of an organisation's resilience, helping to avoid supply chain disruption, and recover faster should an event occur Ultimately it will protect organisations from financial loss, reputational damage, and legal liabilities associated with their vendors. Just as importantly, it also helps build stronger relationships with external vendors through increased visibility and transparency.
"Our comprehensive vendor risk management module is now available, and we aim to make it the first choice for Australian businesses." said David.