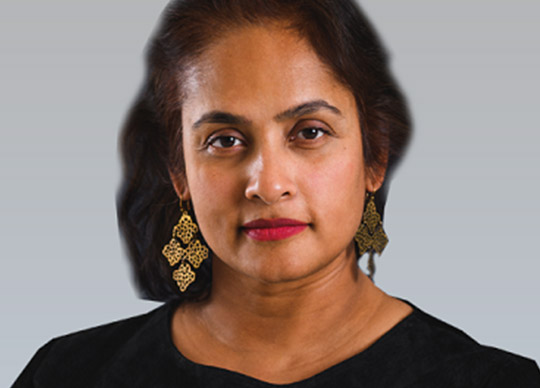 Rapid7 has appointed Jaya Baloo as its new Chief Security Officer (CSO).
Jaya brings more than 20 years' experience in Information Security, from strategy and policy to architecture and operations.
In her new role as Rapid7's CSO, Jaya will lead efforts to evolve and mature the company's internal security program, engage with customers as well as with the wider security community, and collaborate across all Rapid7 teams to develop and showcase security best practices.
Currently, Jaya sits on the advisory boards of The Netherlands National Cyber Security Centre, the EU Quantum Flagship's Strategic Advisory Board, and is recognised within the list of top 100 CISOs globally.
Before joining Rapid7, Jaya was CISO at Avast, and prior to that held a CISO position at KPN, the largest telecommunications carrier in the Netherlands, two companies where she established and led its security team to create world class best practices from strategy to operations. Jaya has also been a faculty member of Singularity University since 2017, where she regularly lectures. She serves on the audit committee of TIIN capital, a cybersecurity fund, and is also a board member of the RvT of the Dutch Broadcasting station, the NOS.
"Jaya's proven leadership, deep understanding of the cybersecurity industry, and her extensive background in securing leading businesses makes her the ideal choice for this role," said Corey Thomas, chairman and CEO of Rapid7. "Now, more than ever, security teams need to prioritise strong security practices and we are thrilled to have Jaya join our executive leadership team."
Commenting on her appointment, Jaya said, "Rapid7's mission to deliver greater access to cybersecurity across industries is critical in today's complex threat landscape. I look forward to strengthening Rapid7's internal security program and
helping our customers fight against cyber threats."