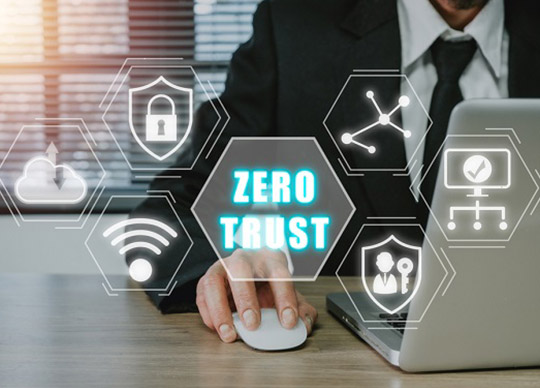 Akamai Technologies has introduced the Akamai Hunt security service. The service enables users to capitalise on the infrastructure of Akamai Guardicore Segmentation.
Akamai also released Agentless Segmentation, helping Akamai Guardicore Segmentation users extend the benefits of Zero Trust to connected IoT and OT devices that aren't capable of running host-based security software.
As organisations embrace digital transformation and workforces continue to evolve, ransomware and other advanced attacks are still a threat to business continuity and overall brand trust, costing more than $20 billion in 2021 alone.
To combat these threats, IT administrators must take new approaches to safeguard their networks, intellectual property and employees through the Zero Trust frameworks and microsegmentation to stop lateral movement within the network.
"Microsegmentation is proven to defend against ransomware and other attacks by greatly reducing attack surfaces in complex and dynamic environments," said Pavel Gurvich, Senior Vice President and General Manager, Enterprise Security at Akamai. "These new offerings for Akamai Guardicore Segmentation customers will extend protection to devices that have historically been difficult to secure and will provide the extra visibility and analysis necessary to fend off the most evasive threats."
Akamai Hunt
Akamai Hunt includes:
Unique Dataset: Rich telemetry from the customer's environment correlated with priority global threat data enables Hunt to find evasive threats and risks.
Big Data Analysis: Massive data is correlated and queried for suspicious and anomalous activity that other tools miss.
Expert Investigation: Dedicated security experts investigate detections to ensure teams are not bogged down by false positives.
Alerts and Monthly Reports: Detailed alerts provide the information required for mitigation, while monthly reports provide an executive overview.
Guided Mitigation: Hunt experts assist in the remediation of threats, patching of vulnerabilities, and hardening of IT infrastructures.
Akamai Agentless Segmentation
Akamai Agentless Segmentation includes:
Continuous Device Discovery: Automatically discover new network-connected devices and execute predefined device onboarding workflows.
Integrated Device Fingerprinting: Identify, assess, and categorize all connected devices to ensure that appropriate security policies are applied.
Visualisation of Enterprise Assets: View IoT and OT devices, traffic, and interactions with endpoints, servers, and cloud assets throughout the enterprise.
Agentless Zero Trust Segmentation: Enforce agentless least-privilege segmentation policies and quarantine suspicious devices through direct integration with network control points.
Roaming Device Awareness: Maintain device visibility, context, and control as devices move between different areas of your wired and wireless network infrastructure.