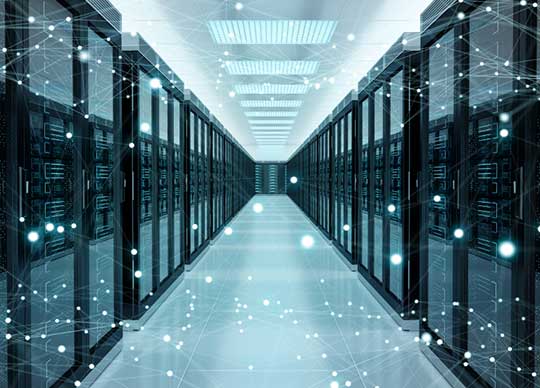 Relativity has announced key investments the company is making to scale globally and deliver new product updates to further enhance user experience. This includes plans to further expand Relativity's global footprint adding multiple new data centers throughout the next year, integrations with Microsoft Teams and Google Workspace and significant investments in artificial intelligence (AI) and machine learning.
"The past 18 months have transformed the way we live, work and communicate and vastly accelerated the changing shape of data," said Mike Gamson, Chief Executive Officer at Relativity. "At Relativity, we're driven to help our customers succeed in an ever-changing environment by making strategic, long-term technology decisions that keep them ahead of the curve and working seamlessly and securely wherever they are in the world to discover the truth in data."
Relativity recently added a data center in India with launch partners Alvarez and Marsal (A&M) and Deloitte India. A&M also partnered with Relativity to expand RelativityOne availability in United Arab Emirates (UAE). The Consulting Services team at BSI will partner with Relativity to launch RelativityOne in Ireland.
Earlier this year, Relativity also launched data centers in South Korea and Singapore. In 2022 Relativity plans to further expand its global footprint adding availability in Japan, France and South Africa.
RelativityOne Collect users have collected seven times the volume of data in 2021 than in 2020. As data sources continue to proliferate, Relativity is providing a more holistic user experience expanding the number of solutions customers can seamlessly collect data from with the recent enablement of Teams and Google Workspace in Collect. As with all short message data sources Collect supports, Relativity converts Teams and Google Chats to Relativity Short Message Format which eliminates costly and time-consuming pre-processing conversions previously required to benefit from the short message review experience.
"We're excited to continue using Collect in RelativityOne," said Joseph Obermaier, e-Discovery and Information Governance Lead at Broadcom. "With the integration, we expect to save between 20-40 hours per month. Going cloud-to-cloud means we don't have to perform the manual tasks we had to previously
Relativity previewed an integrated product experience tailored to the use cases most important to its customers including investigations, review for production and more. This includes surfacing actionable insights and providing transparent, defensible results in a single, secure solution users can rely on to protect their most sensitive data.
"As data increases in volume and complexity, leveraging AI is critical to manifest our mission for customers – empowering them to organize data, discover the truth and act on it," said Chris Brown, Chief Product Officer at Relativity. "And often the value is at the thoughtful intersection of AI and the user experience, ensuring users can accomplish an ever-increasing array of use cases and workflows, backed by continuously improving AI and machine learning models that help them quickly focus on the right insights to tackle today's most pressing challenges – reducing time, cost and risk along the way."
Since making Redact a standard feature in RelativityOne in March, users have completed over 1,500 projects, with almost 2 million documents processed and 51.7 million individual markups drawn. Relativity continues to innovate to improve the Redact user experience and performance. In the coming months Relativity is launching the capability to allow mass accept and rejects with Redact viewer cards. Additionally, Relativity is introducing dynamic scaling capabilities for Redact agents so users can ramp up projects with ease.
"Automated workflows take care of everything," said Matthew Nelson, Director of Litigation Support at Littler. "While it's doing its thing, our team can take a client call, strategize with their team, whatever they need. It saves us time and minimizes error."
Ransomware attacks have increased dramatically, with 93% more carried out in the first half of 2021 than the same period last year. Relativity's security team, Calder7 has ingested over 300 cyber intel feeds, 558 billion logs with 100,000 signatures year to date.