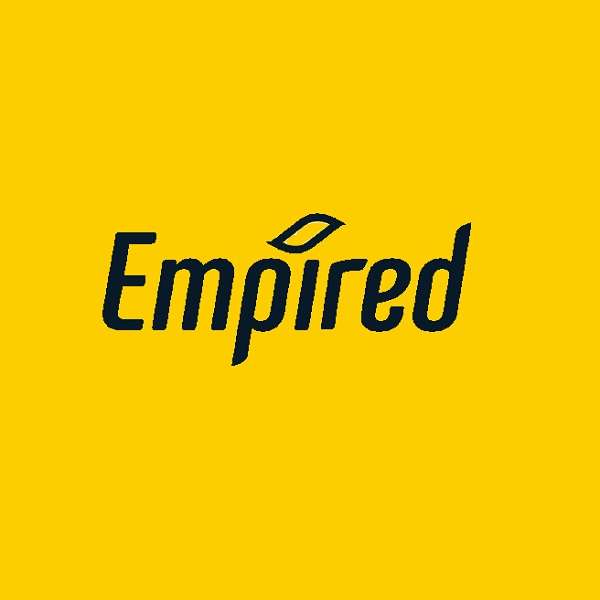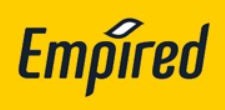 Recognising the importance of STEM (Science, Technology, Engineering and Mathematics) and its place in the wider knowledge community, ASX-listed companies, Rio Tinto and Empired, have collaborated with St George's Anglican Grammar School to run the school's first "hackathon".
The initiative will involve running training workshops in the lead up to the hackathon, facilitated by staff from all three organisations. Hackathons are now run worldwide and have produced industry recognised innovations, but this will be a first for St George's.
Stuart Strickland, Empired, General Manager Western Australia says, "Rio Tinto and Empired have a decade-long, trusted partnership, and it is fantastic to be able to build on this by partnering with St George's on this exciting initiative.
"Empired relies extensively on bringing on board enthusiastic STEM graduates from schools and universities and this initiative is a great way for us to encourage STEM as a career choice for the next generation of ICT talent, and to show our commitment to the Western Australian community."
As part of this STEM vision and community commitment, Empired staff also advise Western Australia TAFE colleges on their STEM curriculum and sit on the AIIA (Australian Information Industry Association) and ACS (Australian Computing Society) Boards.
St George's CBD location and close proximity to Rio Tinto provided the catalyst for this opportunity, along with a desire to give St George's students an opportunity to experience real world challenges and develop and further grow young Australians in STEM. Rio Tinto's close relationship with Empired, and the knowledge that they also share these values and beliefs, made them an easy choice to approach for support.
"At Rio Tinto we believe education is critical to a productive, active and informed society.  We focus on fostering a culture of innovation through supporting education programmes in STEM related initiatives that build capacity in future generations. Rio Tinto has a commitment to developing a pipeline of diverse graduates who are STEM-literate and engaged potential future employees, so this hackathon provides a way to make high school students aware of STEM related pathways in the mining sector," says James Davison, General Manager Studies & Technology at Rio Tinto.
In the heart of the Perth CBD, St George's has an advantage to readily work with corporations such as Rio Tinto and Empired, meaning a much larger knowledge base for its students. This opportunity aligns to St George's strategy, as an inner city school, to establish mature partnerships with industry. A mining company and IT company working together to encourage creativity with a CBD school gives great benefits to students and encourages them to explore available careers in IT and Mining.
"Rio Tinto and Empired are passionate about this hackathon. When we called for volunteers to give up a Saturday and be mentors, it was massively oversubscribed," says Strickland. "The volunteers will work with students of St George's over a Saturday to solve a number of real world solutions, collaborating to transform ideas into reality."
Peter Freer, Mathematics Teacher at St George's says, "This is a fantastic learning opportunity for the St George's students as they engage in a project with real world outcomes. We're really looking forward to seeing what exciting ideas the students come up with!"
All parties hope that this opportunity will encourage STEM in schools, get students to see the range of careers available within IT and Mining, engage with the Perth city community and show Empired and Rio Tinto as employers of choice.
About Empired
Empired Limited is an IT Services provider with a broad range of capabilities targeted at delivering enterprise IT solutions that improve efficiency, productivity and competitive advantage for our clients. We offer a broad range of services from managed services to digital transformation. Together they provide a breadth of service and expertise not seen in other consultancies of similar pedigree allowing Empired to deliver 'end to-end' business solutions that assist our customers in driving their key business outcomes. With a team of over 900 people located throughout Australia, New Zealand and North America, Empired has built a reputation for service excellence.
About Rio Tinto
Rio Tinto is a leading international mining group headquartered in the UK, combining Rio Tinto plc, a London and NYSE listed company, and Rio Tinto Limited, which is listed on the Australian Securities Exchange.
Rio Tinto's business is finding, mining, and processing mineral resources. Major products are aluminium, copper, diamonds, energy (coal and uranium), gold, industrial minerals (borax, titanium dioxide, salt, talc) and iron ore. Activities span the world but are strongly represented in Australia and North America with significant businesses in South America, Asia, Europe and southern Africa.
About St George's
St George's Anglican Grammar School, a school of the Anglican Schools Commission (Inc.) caters for students in Years 7 to 12 and delivers an educational experience unrivalled in Western Australia. The location, at the heart of the Perth CBD, provides an ideal environment for students to engage in authentic and future-focused education while maximising use of the city's exceptional facilities and resources.
The School motto, 'Wisdom, Grace, Service' forms the foundation of our ethos and values. St George's aims to give students an education that equips them for life in a rapidly changing society and encourages them to become contributing and successful members of their community.