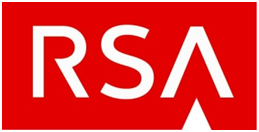 RSA Via™ Access is Designed to Add New Authentication Methods and Localisation Capabilities to Help Optimise Security and Convenience for Global Workforces
RSA, the Security Division of EMC (NYSE:EMC), has announced a host of RSA Via customers and partners who are embracing RSA's Smart Identity solutions. These organisations state that RSA Via solutions help enable them to regain control over their users' identities and access across locations globally, by offering a single, central view of identity, resources, entitlements, and access. With identity becoming an ever-increasing attack vector, this comprehensive view of who has access to what resources helps customers and partners better detect and respond to advanced threats.
Current approaches to identity fail as organisations seeking increased productivity, business responsiveness, and efficiency embrace the cloud. Legacy identity solutions lack the flexibility to support new cloud applications, and today's cloud-only identity providers cannot adequately address the reality of hybrid enterprise/cloud environments, which will be the norm for years to come. RSA Via Access is engineered to take a hybrid cloud approach to securing identities, allowing customers to enforce the same level of secure access to enterprise and SaaS resources, whether in the cloud or on-premise, without the need to sync sensitive user credentials to the cloud.
Additionally, the RSA Via Access integration with RSA SecurID® authentication helps increase the number of authentication methods to cloud applications available to users, enabling further optimisation of convenience and security for end users.
Customer Quotes
Kyle Welsh, Chief Information Security Officer, BECU (Formerly Boeing Employees Credit Union)
"When looking for a new access solution, we considered full SaaS and full on-premise deployments. We ended up choosing RSA Via Access because of its hybrid architecture – a cloud deployment that maintains passwords on-premise. For a highly regulated organisation like ours, it made sense to choose the solution that gives us both the performance and scalability benefits of SaaS and the security of on-premise."
Scott Unruh, Director, Network and Security, JE Dunn Construction
"While working with RSA on deploying RSA Via Access, we have been very impressed with the quality and expertise of the RSA team and our experience with the organisation as a whole. RSA is more than an identity vendor: they are a true security partner, and are invested in our success."
Rasha Abu AlSaud, Senior Vice President, Head of Information Security, National Commercial Bank
"We have been using RSA Via Lifecycle and Governance to govern identities within our enterprise and maintain compliance. We've been impressed with how much RSA is invested in our success, surpassing our expectations especially around rapid global deployment. This is why we trust RSA to underpin our identity strategy as we continue to invest in RSA Via."
Partners Trust RSA to Help Secure Access to their Applications

Application providers are working with RSA to help secure access to their applications and improve their customers' experience with their product. Application vendors realise that the adoption of cloud apps by businesses is dependent upon the ability of those businesses to securely manage access. The vision for RSA Via Access for intelligent, comprehensive IAM will help enable the customers of application vendors to confidently utilise their cloud applications for their business needs – increasing the widespread use of SaaS applications, from anywhere and on any device.
Partner Quotes
Vidhya Ranganathan, Senior Vice President of Products, Accellion
"For Accellion customers, the security of their content is paramount. As organisations use our Private Cloud solutions to share files, develop content-rich enterprise apps, and increase productivity, they demand enterprise-grade IT security and compliance. Interoperability with RSA Via ensures that the identities of our customers and their employees will be protected as they access our solutions, while at the same time maintaining a frictionless, convenient, mobile-friendly user experience."
Patrick Heim, Head of Trust & Security, Dropbox
"At Dropbox, simplifying the way people work together is in our DNA. We work hard to make sure our customers can share and collaborate on their business-critical information wherever they may be. And making sure their information stays safe is our top priority. The interoperability with RSA Via Access allows our joint customers to take advantage of Dropbox's collaboration network and be confident that their information is protected and their access is secured by a leader in identity and access management."
Jon Kuhn, Senior Director Product Management, Security, F5 Networks, Inc.
"Corporations around the world want to empower their end users with access to any app, on any device, anywhere. While this is great for end-user convenience and productivity, it creates significant management and security challenges for corporate IT teams," said Jon Kuhn, senior director of product management, security, at F5. "We are pleased that our long-time technology collaboration with RSA allows us to address this business challenge with joint solutions combining advanced, adaptive authentication with simple, secure, and authorised access to business applications. By integrating BIG-IP Access Policy Manager (APM) with RSA Via Access, our customers are able to maximise cloud applications and migrate legacy data center applications to the cloud, all while managing fast, secure, flexible access intelligently."
RSA Via Access Adds New Capabilities for Authentication and Localisation
RSA continues to deliver new authentication methods and policies to optimise security and user convenience. In addition to TouchID fingerprint verification, Tap or Shake to Approve an authentication request, and one-time passcode prompts all using a mobile device, users will also be able to confirm push notifications on an Apple Watch. This further improves a user's experience, as they won't need to open the RSA Via app to authenticate quickly and securely.
Additionally, the enhanced version of RSA Via Access is engineered to add new localisation capabilities, to better serve global workforces. For large enterprises with employees and users throughout the world, language can often be a critical barrier to the consistent adoption of tools. This challenge can perpetuate the problem of siloed, point solutions that only partially address the need for access controls. These new capabilities will allow RSA Via Access to be deployed across an entire organisation, regardless of where the workforce is located. The result is consistently enforced access control, with a truly comprehensive view of identity and access.
Executive Quote:
Jim Ducharme, Vice President of Engineering and Product Management, RSA

"Identity is the foundation of any security program, and its importance is continuing to grow. Organisations across the globe must address the complexity of securing access to the 'Islands of Identity,' meaning a combination of on-premise workloads, workloads shifting to public and hybrid clouds, and SaaS applications. With RSA Via technology, customers know who has access to the corporate data and resources and that these resources are being accessed with security and convenience in mind. RSA is an end-to-end Identity partner and we're committed to the success of our customers' and partners' IAM strategies."
Analyst Quote
Jon Oltsik, Principal Analyst, Enterprise Strategy Group
"Half of all organisations equate increasing IAM difficulties with risks associated with cyber-attacks and data breaches. ESG research illustrates a clear pattern: enterprise IAM is often full of holes creating increasing IT risk. These problems can't be patched with additional point tools. RSA's Via offering is well-suited to help enterprises address short-term IAM pain points and meet long-term identity management objectives."
The RSA Via portfolio includes RSA Via Access, RSA Via Lifecycle and Governance, RSA SecurID and RSA Adaptive Authentication.

The enhanced version of RSA Via Access will be available on October 26, 2015.

ADDITIONAL RESOURCES:
About RSA

RSA's Intelligence Driven Security solutions help organisations reduce the risks of operating in a digital world. Through visibility, analysis, and action, RSA solutions give customers the ability to detect, investigate and respond to advanced threats; confirm and manage identities; and ultimately, help prevent IP theft, fraud and cybercrime. For more information on RSA, please visit www.rsa.com.