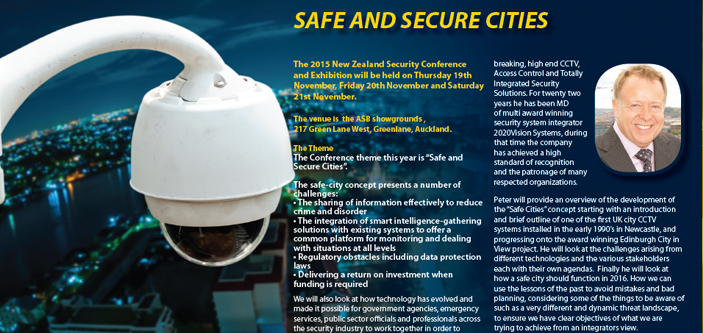 The 2015 New Zealand Security Conference and Exhibition will be held on Thursday 19th November, Friday 20th November and Saturday 21st November.
The venue is the ASB showgrounds , 217 Green Lane West, Greenlane, Auckland.
The Theme
The Conference theme this year is "Safe and Secure Cities".
The safe-city concept presents a number of challenges:
The sharing of information effectively to reduce crime and disorder
The integration of smart intelligence-gathering solutions with existing systems to offer a common platform for monitoring and dealing with situations at all levels
Regulatory obstacles including data protection laws
Delivering a return on investment when funding is required
We will also look at how technology has evolved and made it possible for government agencies, emergency services, public sector officials and professionals across the security industry to work together in order to deliver safe and secure cities which protect people and safeguard critical national infrastructure.