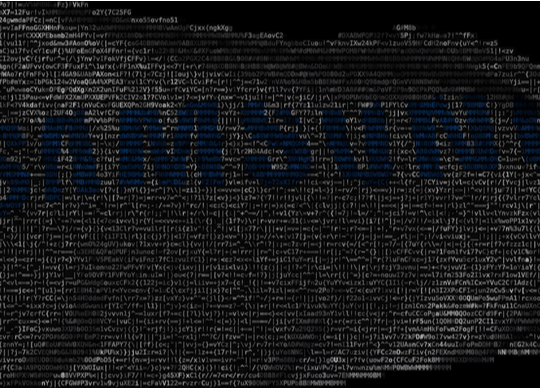 Check Point has labelled Lapsus$ Ransomware gang's use of stolen source code to disguise malware files as trustworthy. Checkpoint has released the following findings.
A ransomware gang named Lapsus$, which took responsibility for last week's breach on the giant chip firm NVidia, claims it has now managed to breach the Korean manufacturer Samsung, and published 190GB of sensitive data online.
Breaches to major companies aren't a new thing, though in this case the attacker has not just stolen credentials or business related content, it went directly to the crown jewel, which is the source code of some of the companies' proprietary firmware.
Supply chain attacks have grown to unprecedented sizes in recent years
Having possession and controls over such source codes might create a massive supply chain reaction, which can lead to numerous organisations and machines being infected and harmed as both, NVidia's and Samsung's firmware and hardware are massively distributed globally.
The scenario, later described in details, enables malware to enter machines, even if these are supposedly protected by security technology, by having stolen certificates signed and verified as legitimate and trustworthy, when in fact there are malware in disguise.
As well as being one of the top trends in the global cyber security landscape globally, supply chain attacks have increased in numbers and reach over the past year, even compromising major organisations like US government departments, such as homeland security offices.
In their official public response, NVidia announced: "We have no evidence of ransomware being deployed on the NVIDIA environment or that this is related to the Russia-Ukraine conflict. However, we are aware that the threat actor took employee passwords and some NVIDIA proprietary information from our systems and has begun leaking it online."
Samsung officially responded and confirmed the breach on Monday, March 7th: "There was a security breach relating to certain internal company data," said a Samsung official. "According to our initial analysis, the breach involves some source code relating to the operation of Galaxy devices, but does not include the personal information of our consumers or employees. Currently, we do not anticipate any impact to our business or customers"
What do we know on the recent breaches by Lapsus$?
Through an official notice, NVidia acknowledged that they became aware of "a cyber security incident, which impacted IT resources. Lapsus$ claimed responsibility and were asking Nvidia to remove its lite hash rate (LHR) feature. The LHR was created to limit Ethereum mining capabilities in its RTX 30 series graphics cards, as the cryptomining community depleted the stock in early 2021. The group is also asking Nvidia to open-source its GPU drivers for macOS, Windows, and Linux devices.
Failing to meet their demands, Lapsus$ threatened to publish NVidia's source code, which is used in drivers and firmware. Yet, the gang did not stop there. On March 5th, they published nearly 190GB of sensitive date obtained from the Korean technology giant, Samsung.
The group first published a snapshot of C/C++ instructions on Samsung´s software followed with a description of the upcoming leak, stating that it included confidential Samsung´s source code.
In a later official confirmation, Samsung did confirm that almost 200GB of confidential data which includes source code for various technologies and algorithms for biometric unlock operations has been breached.
How can stolen signed certificates deliver malware?
As part of the NVidia´s leak were indeed two stolen code-signing certificates used by NVidia developers to sign their drivers and executables.
According to different sources, attackers already started using this code signing certificates to sign malware so it will appear to be dependable and go through Windows´ screening to be loaded and executed.
Code signing certificate actually enables a digital signature on executables and drivers to allow them and mark them as "cleared". Using these stolen certificates, attackers are practically disguising files and executables as legitimate and might bypass security means, allowing malware to be uploaded to Windows.
The Samsung leak also allegedly includes bootloader source code for recent Samsung´s devices, algorithms for all biometric unlock operations, source code for Samsung's activation servers, the full source code used to authenticate Samsung accounts, and secret Qualcomm source code.
Prevention first – What you need to do to remain protected
Organisations should be mainly concerned about malware penetration into their corporate network via the aforementioned stolen certificates.
Unfortunately, some security solutions in the market still expose organisations to this supply chain threat, as they seem to automatically revoke the stolen certificates, most probably since they consider the vendor who produced the certificate as trusted by default.