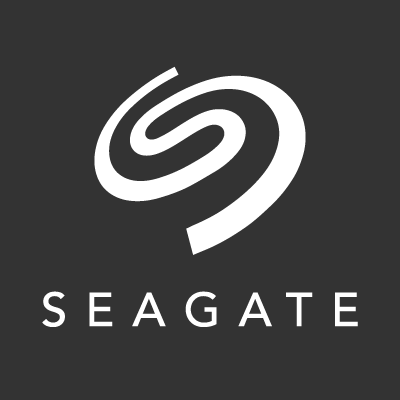 Seagate Technology has unveiled its stylish new consumer product portfolio for the Australian market, including LaCie Chromé,  LaCie Porsche Design Desktop and Mobile Drives, Seagate Backup Plus Ultra Slim, and Seagate Innov8.
From LaCie, Seagate's premium brand, comes the LaCie Chromé desktop storage, designed in collaboration with acclaimed industrial designer Neil Poulton, which brings uncommon sophistication to a workspace.  Also shown today is the next generation of LaCie Porsche Design Drives, which are the latest drives from the collaboration with Porsche Design Group since 2003.
LaCie Chromé is a homage to a 1935 bronze statue from Constantin Brâncuși, one of the most influential sculptors of the 20th century. Forged from solid chromed zinc, the stand securely docks the drive with powerful neodymium magnets and detaches for easy transport.  The drive is housed in an aluminum enclosure which was hand assembled and then chromed to a mirror polish.
The LaCie Porsche Design Mobile and Desktop Drives feature all-aluminum scratch-resistant enclosures too, making the products lightweight yet sturdy.  All the drives feature rounded corners, high-polish beveled edges and a sandblast finish, showcasing the distinctly Porsche Design modern and elegant style.
Both the LaCie Chromé and LaCie Porsche Design Drives feature the new USB-C connectivity, making the drives incredibly easy to connect, since both ends of the cable are identical and the connector is reversible. The LaCie Chromé, complete with the USB 3.1 Gen 2 technology and a pair of 500 GB M.2 SATA SSDs in RAID 0, is the fastest USB storage solution on the market. The LaCie Porsche Design Desktop Drive also harnesses the power of USB 3.1, enabling it to charge a compatible laptop's battery when the drive's power supply is connected to the wall outlet, such as the Apple® MacBook.
Seagate Innov8 is the world's first USB-powered desktop hard drive. The 8TB drive does not need to be plugged into a power outlet thanks to its innovative Ignition Boost™ Technology together with USB 3.1.  Designed in partnership with Huge-Design, Seagate Innov8 was a recipient of this year's Red Dot design award.  Innov8's premium, well-balanced aluminum enclosure and design means users can horizontally or vertically place it on the desktop as they prefer.
Seagate Backup Plus Ultra Slim builds on the award-winning Backup Plus Slim drive and is the world's thinnest 2TB mobile hard drive. At just 9.6mm, the Backup Plus Ultra Slim employs Seagate's latest 2.5-inch HDD technology, making it more than 50 percent thinner than other 2TB drives on the market. The drive with a stunning new design is available in golden or platinum metal finish to complement the looks of stylish computers, tablets and phones.
Seagate Innov8 and Seagate Backup Plus Ultra Slim include Seagate Dashboard software, which offers users either one-click on-demand or customisable, scheduled backups for their devices at their convenience. Both drives also come with 200GB of free Microsoft OneDrive® cloud storage for two years and Lyve® software compatibility, so users can back up, access and share their favorite files from any device or location.
Pricing & Availability
Available in Australia at leading retailers.
Seagate Backup Plus Ultra Slim: Available now with MSRP 1TB – $129 and 2TB – $179

LaCie Porsche Design Mobile Drive: Available now with MSRP 1TB – $184.99, 2TB – $249.99 and 4TB – $389.99
LaCie Porsche Design Desktop Drive: Available in next quarter with pricing to be released on launch
Seagate Innov8: Available in next quarter with pricing to be released on launch
LaCie Chromé: Available now on special order with MSRP – $2,399