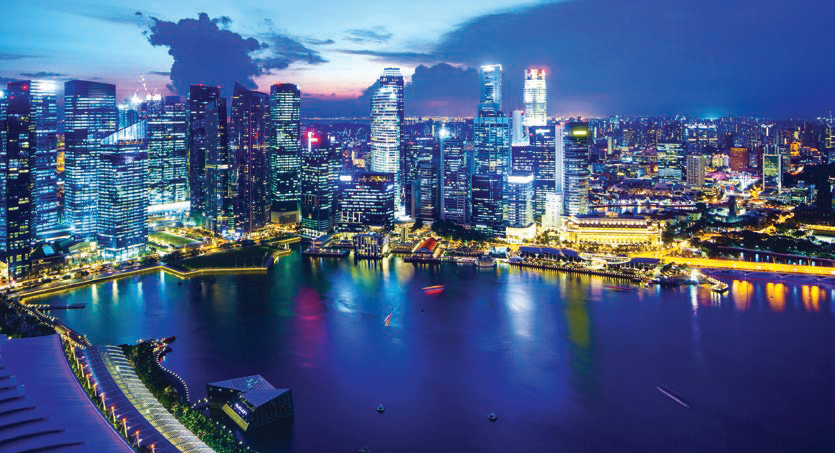 Security forms a key element of Australia's partnership with Singapore and the private security sector should take advantage
Having had three back-to-back visits to Singapore in May, it was an opportune time to implicate myself further into this active city, with a proud people and with clear, long term prospects for continued city development and of most interest, a fast growing digital business economy.
With dark clouds on the global economic horizon, if any country is set to lead the way through an approaching economic storm, it is Singapore. We have been wise to tie alongside this country's anchor.
On 29 June 2015, Australia and Singapore signed a Joint Declaration on the Comprehensive Strategic Partnership (CSP), a ten year plan to enhance strategic, trade, economic, defence and people to people links, and deepen bilateral relations for a Closer Economic Relationship (CER). The two countries announced in May they want to accelerate collaboration in innovation, science, research and technology. Regional security, defence and cyber-security are key aspects of the CER and there is naturally also an opportunity for Australia's private security sector to sign-up and partner with Singapore's security sector. This special report provides insight into how this may occur and why.
Introduction to a global landscape
The health and well-being of the global economy has direct and indirect context implications on the related security risk and threat environment. To help set the global landscape and business environment, we refer to the most recent PIMCO Secular Outlook 2016 titled 'The Global Outlook: Stable but not Secure'.
The PIMCO report provided a consensus that "the post-crisis global economy is just fast enough to avoid stall speed, but there is no evident or prospective source of productivity or organic demand that would support a baseline for more robust expansion. The baseline scenario is that a version of the status quo will evolve gradually" … however, it was acknowledged "there is a material risk globally that the unconventional monetary policies in place today will be insufficient to maintain global growth, close output gaps and bring inflation to target. Furthermore, compared with the pre-crises experience, with trend growth slow and with debt levels high, there is no obvious 'spare tyres' available globally, if and when monetary policy exhaustion threatens global stability. In other words, the global economy finds itself today in a state of disequilibrium that has remained stable thus far only…" (June 2016)…Click HERE to find out more about this article