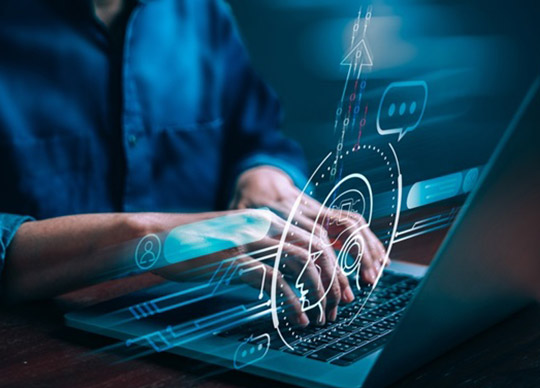 ServiceNow has launched a major expansion to its Now Assist generative AI portfolio with new capabilities to transform experiences and increase productivity.
Now Assist in Virtual Agent, flow generation, and Now Assist for Field Service Management (FSM) are the latest powerful GenAI solutions to be embedded into the ServiceNow Platform.
All three solutions enhance ServiceNow's portfolio of practical generative AI applications that are helping customers transform how they work.
Gartner forecasts that "Between 2023 and 2027, $3 trillion dollars will be spent on AI", and "GenAI represents 36% of total AI spending."
As organisations across industries begin deploying GenAI, many ServiceNow customers are already realising cost savings, growth, and cross‑enterprise efficiency and productivity improvements.
Now Assist accelerates customers' digital transformation journeys with fast implementations and quick return on investment.
"Our customers are facing increasingly complex and competitive dynamics across industries and AI holds the key to enabling faster execution, smarter decision making, and greater business agility," said CJ Desai, president and chief operating officer at ServiceNow. "ServiceNow is leading the charge, by intelligently integrating generative AI into the core of the Now Platform and enabling organisations to harness AI securely and confidently to drive unprecedented speed to value for their business."
Accelerating end‑to‑end digital transformation with natural language interfaces on a single intelligent platform
Now Assist in Virtual Agent, flow generation, and Now Assist for FSM are immediate productivity multipliers for customers by reducing time spent searching, summarising, and creating basic information while enabling conversational self‑service, incident deflection, and workflow automation.
Now Assist in Virtual Agent helps organisations create and deploy advanced generative AI chat experiences in 15 minutes or less with enhanced guided setup capabilities. Customers and employees can now solve issues and get what they need fast, while allowing organisations to increase call deflection rates. It provides better self‑service with a generative AI‑powered conversational experience that pulls in the most relevant information or actions from a customer's knowledge base and service catalog. New updates for Now Assist in Virtual Agent include Q&A in Knowledge Management and multi‑turn conversations for ordering catalog items or making service requests, with the ability to provide additional information directly within the chat. Much like how people communicate in everyday life, these updates allow employees and customers to have conversational experiences for fast, more relevant self‑service.
Flow generation accelerates workflow development on the Now Platform by helping Admins and Developers generate workflow blueprints for fast development at scale. It converts plain text into low‑code workflows so developers no longer need to build flow automations from scratch, mproving the time‑to‑value for organisations and reducing the automation backlog. Once the initial workflow is established, developers can easily make continuous adjustments and refinements using the no‑code design interface in App Engine.
Now Assist for Field Service Management (FSM) helps field service teams deliver better, more proactive experiences and accelerate productivity with generative AI. The new solution uses generative AI to access all activity, parts, and incidental data to summarise work order tasks, which are critical for field technicians who are moving from site to site and rely on mobile devices to get their most important work done. By simplifying the work order process, Now Assist for FSM improves technician and customer experiences along with documentation, compliance, and consistency.