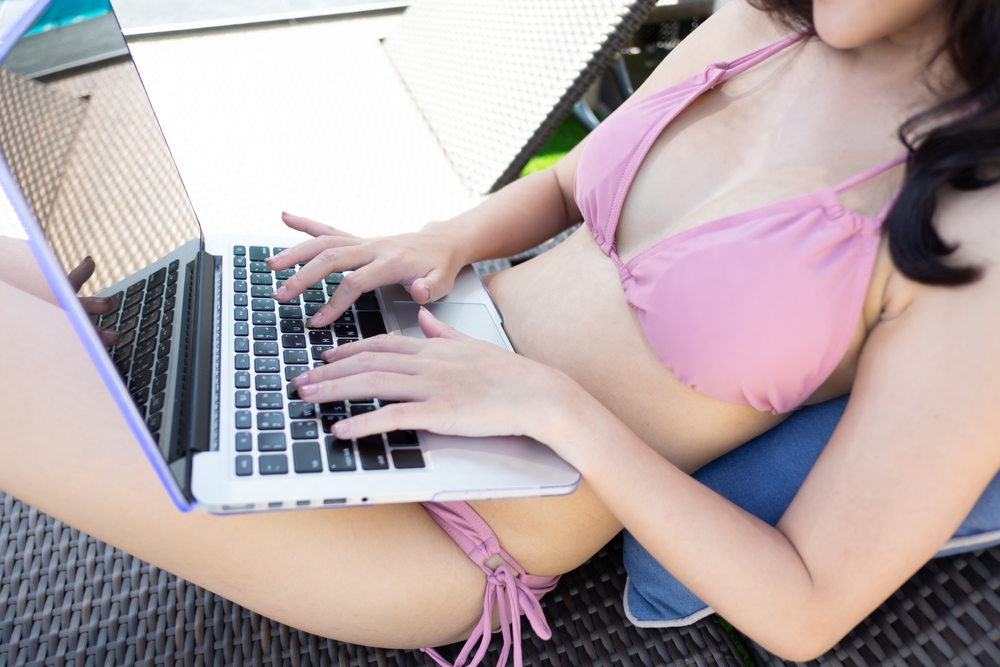 By Staff Writer
A Twitter hashtag and a photo posted by an Infosec professional on the weekend is going viral among IT workers, highlighting long-standing sexist behaviour and double standards in the industry.
Coleen Shane posted a weekend selfie while wearing a bikini on her Twitter feed. Ms Shane is a trans network security engineer and the founder and chief engineer at Hacker Spring Camp and InfoSec Bad Girls.
Hacker Spring Camp is described as an educational space and organization for and by hackers, information security professionals, and technogeeks. InfoSec Bad Girls creates events, training, and scholarships for women and non-binary in the information security and technology industries.
After posting the bikini, Ms Shane was criticised for being unprofessional. Her response, "It's a bikini, and I'm a human being who is a lot more complicated than just Infosec," and the hashtag #infosecbikini is fuelling an online gender backlash against sexual harassment and discrimination in the industry.
Hundreds of people, including many from the information security and technology fields, have since posted pictures of themselves in bikinis using the #infosecbikini hashtag. Many men, not necessarily wearing bikinis but otherwise showing their support, have also posted.
"I never see men in infosec getting called out as unprofessional when they post about their life outside of work," one online comment said.
A 2018 Cybersecurity Workplace Report found men outnumber women in the information security industry by three to one. Women working in Infosec currently account for about 24% of the industry's workforce. But the percentage is trending upwards, and on a one-on-one basis, women are outperforming men when it comes to achieving management positions
"As women succeed in the profession, they serve as role models for other women wanting to join the cybersecurity workforce," the report notes. "This will make the workforce more diverse, and as a result more innovative and better able to solve problems and help address the cybersecurity skills gap."
Despite the progress, female and non-binary workers, particularly those younger and less established workers, say sexism and sexual harassment remains a problem in the industry.
One infosec worker posting on #infosecbikini said some men in the industry were "absolute garbage" and need to deal with their attitudes. Chartered Institute of Information Security (CIISec) research earlier this year revealed 57% of female cybersecurity professionals felt they were not treated the same as their male colleagues.
Around half the female industry workers included in the study experienced or observed "blatant sexism." Around the same number said they were paid less than their male colleagues and felt they were working in an unfriendly boy's club.
Amanda Finch, CEO of CIISec, says attitudes need to change in the industry.
"We need to look at areas like unconscious bias and micro-discrimination."
Until the information security and technology industries are made more welcoming to female and non-binary workers, Finch says the struggle to attract top talent and address the skills shortage now impacting the industry.