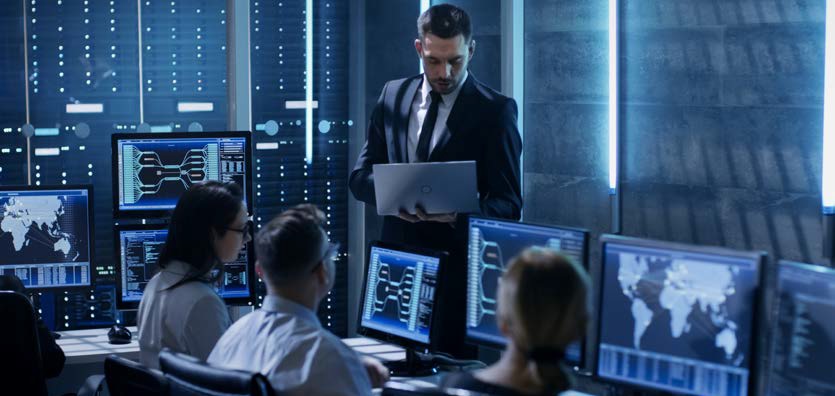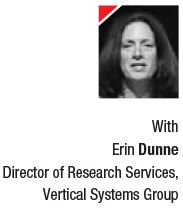 Virtualization and software-defined networks should be a means to an end — not an end to itself. The goal of a data center, after all, is to deliver services (such as applications and microservices) to end users or to drive business processes. It doesn't matter if those applications run on physical servers or virtual servers or in Infrastructure-as-a-Service (IaaS) or containers – the goal is to deliver those services.
Let's take a step back. Of course, it matters if those applications run on physical or virtual servers; on-prem or in the cloud; or on traditional or software-defined networks. The technology is still evolving, and so are the offerings of service providers, who are scrambling over each other to find new ways of efficiently turning rigid systems into virtualized software-defined systems at every level.
According to Erin Dunne, Director of Research at Vertical Systems Group, it's helpful to define the services that IT wants to deliver as customer-facing services — something an end-user customer or business customer finds valuable, and is willing to pay for.
"That's key," she said, "because the enterprise customer is the beginning of a value chain. If the vendors, the service providers, develop OpEx reducing technologies, and that's all it does is reduce OpEx, that's fine, but is that sustainable? Probably not. They need someone to pay for the applications."
The complexity kicks in when those services become more complex and dynamic, Dunne added, requiring orchestration between multiple servers, applications, databases, and even clouds. How do vendors provision those services on the back end? How do they deliver them rapidly? How do they bill for them?
"What are the most important drivers and challenges that you see when you deploy dynamic and orchestrated services? Pretty much by definition dynamic orchestrated services has to be software enabled, because they just doesn't work in the legacy infrastructure," she said. Such services need "faster service provisioning, rapid adjustments to existing services, and the ability to scale bandwidth quickly, sometimes instantaneously."
With deployment, Dunne pointed to questions about "how do you orchestrate, not only over your own network, but over multiple networks including access networks, long haul networks, data centre providers, all of those types of service providers?" Similarly, she explained, are questions about the OSS and the BSS systems. "If you can't bill for it, you can't deploy it. We're here to make some money!"
For older companies, Dunne mentioned, there are "legacy infrastructures and legacy services. How do they integrate these new software enabled services with what they already have?"…Click here to read full article.