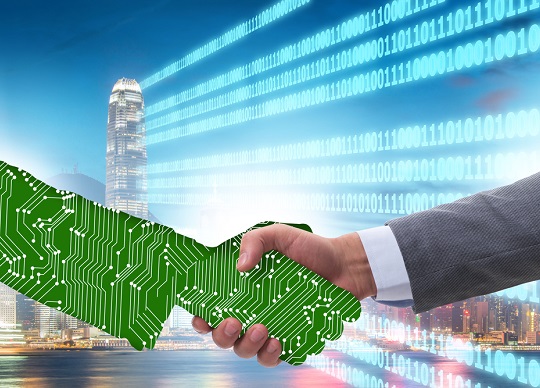 ThreatQuotient has released a its ThreatQuotient Report: State of Cybersecurity Automation Adoption in 2021, highlighting the importance, challenges and trends facing cyber businesses when it comes to automating cybersecurity systems.
The report examines cybersecurity cases or processes that organisations have already automated and elements that are planned for automation soon, as well as any barriers organisations have overcome.
It identifies the threat intelligence capabilities firms already have in place, and their future expectations. It explores budget, skills, resources, and issues around trust and assesses the outlook for cybersecurity automation.
AUTOMATION UPTAKE
The report revealed 95% of surveyed respondents have automated at least some of their processes with 67% automating between 25 and 100% of their processes and that 98% intend to automate more in the next 12 months.
Going forward for cybersecurity automation to be successful, more than half (51%) of the survey respondents said that well-defined manual processes were required. This was closely followed by integration between vendor technologies (47%).
TOP BLOCKER
Interestingly, technology was cited as the top blocker that is preventing organisations from applying cybersecurity automation, with 43% of respondents stating this.
Overall, three quarters (77%) of respondents stated that cybersecurity automation is important to their organisation. 26% said it is very important, 51% said somewhat important. Only 6% said either somewhat unimportant or not important at all.
AUTOMATION BY ROLES
When looking at the different roles surveyed, Heads of cybersecurity Solutions Architecture scored highest with 94% rating security automation as important to some degree, among whom 33% said it was very important and 61% said somewhat important.
This was followed by Head of IT Incident and Response with 37.5% saying this was very important and 50% saying somewhat important. Whereas only 28% of CISOs said that cybersecurity automation was very important and 43% said it was somewhat important.
Surprisingly, 70% of the Heads of Security Operations respondents viewed automation as only somewhat important, with only 4% saying it was very important.
Respondents from the Retail sector were most likely to state that IT automation was very important, at 36%. This was followed by Financial Services with 30%, whereas only 14% of Critical and National Infrastructure respondents rated it as very important.
You can read the full report here.