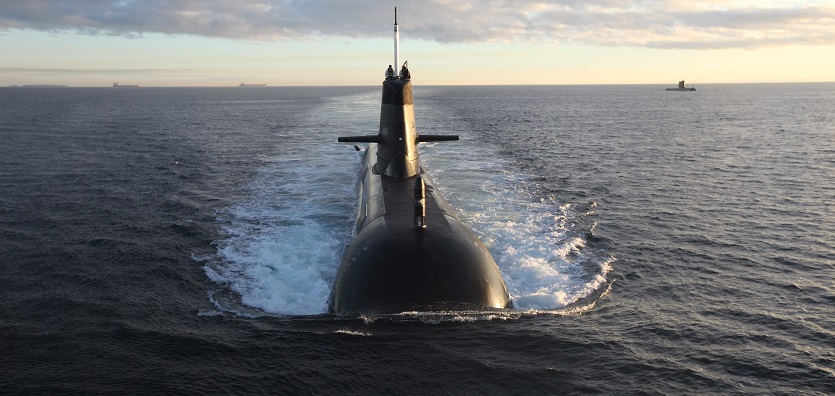 Four senior retired naval officers, all with substantial submarine related experience, have called on the government to inject some competition into the SEA 1000 acquisition program for Australia's future submarine.
Currently the government is negotiating with the French company Naval Group to build 12 Short Fin Barracuda submarines for the RAN at a cost of $50 billion with delivery extending into the 2050s.
In a letter to the Prime Minister, the Admirals expressed their "profound concern about a lack of submarine capability in the future, as well as the excessive costs and risks of the program".
"We are strongly of the view that the government should evaluate a second option. … The alternative option, that we believe could be cheaper, quicker, less risky and offer a greater level of Australian industry participation and sovereignty, is to build an evolved version of the Collins class," the Admirals said.
Speaking on behalf of the group, Rear Admiral (retired) Peter Briggs AO CSC said that Australia's six Collins class submarines are now performing at a very high level but that they are reaching the end of their design lives. "The evaluation of an alternative approach based on an evolved Collins platform would come at a low cost without impeding progress with the current project."
"Since 2009 the government has recognised the need to greatly enhance the Navy's submarine capability," Admiral Briggs said. "But on the basis of the present program, the first new submarine won't be operational until the late 2030s. With Australia's strategic circumstances becoming ever more threatening and with the risks involved in the current approach, we need to develop a Plan B while at the same time not doing anything to slow down the existing project."
Admiral Briggs stated that most countries evolve a new class of submarine from an existing platform because of significantly lower risk. "A concept design has already been produced by SAAB Kockums and we believe an Evolved Collins submarine could offer a capability comparable to the Short Fin Barracuda. ASC in Adelaide has developed substantial experience in building and sustaining the Collins platform with an extensive Australian supply chain and high local content."
"For an outlay of just 0.1% of the program budget for the future submarine, we propose that the government establish a Preliminary Design Study of an Evolved Collins platform. As well as providing a serious option at a low cost, this approach would also have the benefit of introducing some much needed competition into what is, by a fair margin, Australia's biggest ever defence project."
"The Study would be undertaken separately from the current process with Defence," Admiral Briggs said. "Within two years, the government could make a fully-informed decision between two options for the future submarine on the basis of the criteria of capability, cost, delivery, risk and the level of Australian content."