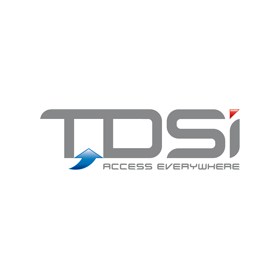 Enhanced Integration with Milestone's XProtect Access Control Module and ASSA ABLOY's new KS100 server cabinet locking systems

Integrated security manufacturer TDSi announces the launch of the latest version of its fully integrated access control solution – EXgarde 4.5. The new version includes full two-way synchronisation with Milestone's Access Control Module (ACM) and integration with the recently launched ASSA ABLOY's KS100 server cabinet electronic lock.
The additional functionality makes EXgarde even more flexible, as Sarah Phillips, Product & Marketing Manager at TDSi explained, "We have added enhanced integration with Milestone's powerful ACM which allows operators to use Milestone as their primary user interface, whilst maintaining full access control via the EXgarde software. Previous versions of EXgarde had already integrated with Milestone's video surveillance software from the point of view of accepting data from the VMS, but version 4.5 allows data from EXgarde to be shared the other way too. This gives our customers even greater flexibility to use their security investments exactly the way they want to."
EXgarde 4.5's integration with ASSA ABLOY's KS100 server cabinet locking solution is also an important addition, as Sarah added, "Data centres are becoming more and more important to the economy – for business, government and on a personal level for us all. Data is highly valuable and a vital asset which needs to be protected, so EXgarde 4.5 now integrates with ASSA ABLOY's new KS100 to physically safeguard servers. This offers the highest levels of security, even in a shared data centre, whilst facilitating authorised access and security monitoring as part of our fully integrated solution."
The new EXgarde version's features are designed to fully utilise the useful integration possibilities for these complementary systems. This ensures TDSi's solution can maintain a central position at the heart of security and access control integration – all from one central portal.
The new EXgarde Milestone ACM plugin builds upon previous integration but ensures both of these powerful systems can work in full conjunction with one another. When integrated with ASSA ABLOY's new KS100 solution, EXgarde 4.5 extends full control and visibility to the security team of the servers it protects.
EXgarde 4.5 also continues to offer the functionality benefits of the previous version,  including a Tenant Event Split option, integration with SimonsVoss wireless locking solutions, an updated EXtour Module, a security tours function and the new EXgarde Web Interface.
As always, version 4.5 of EXgarde is available in three options to match the applications of the operator/user:
EXgarde Express – The entry level version designed for a single site and up to 32 doors with limited features
EXgarde PRO – The advanced level feature-rich version which is multi-site compatible and can control up to 32 doors. An upgrade to unlimited is also available
EXgarde Enterprise – The unlimited door version designed for enterprise-level operations.
For further details on EXgarde 4.5 or any of the TDSi security solutions, please visit www.tdsi.co.uk or call 01202 723 535.
You can follow TDSi on Twitter: @TDSi_Access
The TDSi YouTube Channel: www.youtube.com/user/TDSIAccessEverywhere
TDSi also has a LinkedIn page: www.linkedin.com/company/1384344
About TDSi
Established in 1982, with its global head office in Poole, UK and regional offices in Warrington, UK and Noisy-le-Grand, France, TDSi has been at the forefront of the access control and integrated security management market for over 30 years. TDSi's diverse and comprehensive product range encompasses Access Control Systems, Biometric Readers, Security Management software, IP CCTV Video Management Software. The portfolio can be easily integrated into other security and BMS applications and can be deployed at businesses and organisations of all sizes and types. TDSi is also proud to integrator with some of the leading manufacturers in the security industry, including Milestone, SimonsVoss, Assa Abloy and Texecom.
With customers all around the world, millions of people every day rely on TDSi cards to gain secure, reliable access to installations.  ISO9001 accredited, TDSi's access controls range from standalone products to networked and integrated systems for all sectors.  The company has customers across a wide range of areas including: Healthcare, Finance/Banking, Education, Transportation, Ports and Airports, Utilities, Industrial and Commercial/Retail.